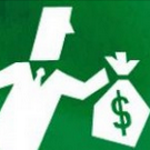 Political leanings: Republican/Pro-Donald Trump

Spending target: Unknown
Rebuilding America Now is a super PAC founded in June 2016 to support Donald Trump against Hillary Clinton in the general election for president.
According to the New York Times, "The main focus of the group will be countering the effect of a $90 million advertising offensive planned by Priorities USA Action, the super PAC backing Hillary Clinton." As a super PAC, Rebuilding America Now can raise and spend unlimited amounts of money provided it publicly reports its donations and expenditures.
As of June 8, it had declared to the Federal Elections Commission that it had spent more than $1 million opposing Hillary Clinton. The group also claimed on June 2 to have secured $32 million in contribution commitments from about four donors.
Tom Barrack, a real estate investor and longtime friend of Trump's, has assisted the PAC with fundraising, though he told CNN that he would have no formal role with the group. Barrack is also "close personal friends" with Trump's campaign chairman and chief strategist, Paul Manafort, according to a bio provided to the Associated Press by Barrack's publicist. Barrack recently hosted a large fundraiser for the candidate.
According to CNN, Barrack said that the "principal operatives" running the group will be Laurance Gay, an ally of Manafort, who will serve as managing director, and Ken McKay, a senior advisor to the Trump campaign and Chris Christie's former campaign manager.
Ryan Call, Rebuilding America Now's treasurer, is an attorney at Hale Westfall, LLP. He served as Colorado Republican State Chairman from 2011 to 2015.
Christopher Marston is listed as Rebuilding America Now's Custodian of Records in its FEC filing. A veteran Republican campaign operative and founder of the campaign finance and compliance firm Election CFO, he is listed as the treasurer on record, for about 60 campaign committees, political action committees and other groups since 2012, including almost 40 that are active in the 2016 cycle. As we noted in April, included among these was the anti-Trump PAC Make America Awesome.
Former Romney advisor and CNN contributor Alex Castellanos will also work for the PAC. According to the New York Times, his role will be to "cut advertisements and work on strategy" for the PAC. His hiring is notable because he tried to organize an anti-Trump super PAC as recently as late 2015.
On June 5, the PAC posted its first ad, titled "Hillary Clinton: More of the Same," onto YouTube and aired it during "Meet the Press."  Already viewed over 200,000 times, the 30-second video splices together comments Hillary Clinton made about her use of a private email server while serving as Secretary of State with Bill Clinton's infamous denial of having sexual relations with then-White House intern Monica Lewinsky. On June 7, the New York Times noted that the PAC had reserved about $1.1 million in advertising time on "national cable outlets."