During a campaign rally in Fresno, Donald Trump made two misleading claims about California's drought and water issues:
Trump suggested "there is no drought" in California because the state has "plenty of water." But California is in its fifth year of a severe "hot" drought, the kind that's expected to become more frequent with global warming.
He also said water is being shoved "out to sea" to protect a "three-inch fish" at the expense of farmers. But officials release fresh water from reservoirs primarily to prevent salt water from contaminating agricultural and urban water supplies.
On May 27, Trump met with farmers for a private half-hour meeting before his rally in Fresno, as reported by the Los Angeles Times. During his speech, Trump references this meeting, stating, "I just left 50 or 60 farmers in the back and they can't get water. And I say, 'How tough is it? How bad is the drought?' 'There is no drought. They turn the water out into the ocean.'" Earlier in this speech, he made similar claims:
Trump, May 27: You have a water problem that is so insane. It is so ridiculous, where they're taking the water and shoving it out to sea. And I just met with a lot of the farmers, who are great people, and they're saying, "We don't even understand it" … I've heard it from other friends of mine in California, where they have farms up here and they don't get water. And I said, "Oh that's too bad. Is there a drought?" "No, we have plenty of water." I said, "What's wrong?" "Well, we shove it out to sea." And I said, "Why?" And nobody even knows why. And the environmentalists don't know why. Now, they're trying to protect a certain kind of three-inch fish.
Trump also told his audience in Fresno that if he wins the election, "Believe me, we're going to start opening up the water, so that you can have your farmers survive." He added, "We're going to get it done quick. Don't even think about it. That's an easy one."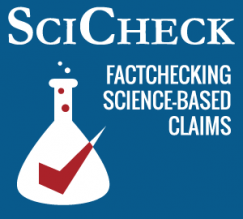 According to the New York Times, Trump is right that some farmers believe the preservation of fish species has caused the state's water issues. In June 2015, the newspaper reported that, "Farmers in the Central Valley call it a 'man-made drought,' complaining that water needed for crops is going to fish instead." Carly Fiorina, previously Hewlett-Packard's CEO and a GOP candidate, also made similar claims when she was considering running for president last year.
But California's water issues can't be reduced to the preservation of a threatened fish species. Experts told us water management practices, the state's natural climate and global warming have all contributed to the state's current drought and water issues.
California's De Facto Drought 
California's current drought began in late 2011. By Jan. 17, 2014, Gov. Jerry Brown declared the drought a state of emergency.
California's current drought has meteorological, hydrologic and agricultural elements.  The U.S. Geological Survey calls the dry conditions that often develop after below average amounts of precipitation a "meteorological drought." These conditions can then cause a "hydrologic drought," where the flows and levels of streams, rivers, lakes and reservoirs decline. Drought also affects farmers by reducing soil moisture, hindering crop growth, which the USGS calls an "agricultural drought."
Most of California's precipitation falls between October and April. As a result, the state's ecosystems are accustomed to seasonal drought outside of those months. Droughts lasting multiple years are also a regular characteristic of California's climate.
However, California's current drought is "unique" when compared with past years, write Jeffery Mount and others at the Public Policy Institute of California in an August 2015 report called, "What If California's Drought Continues?"
"Taken together, the past four years have been the driest since record keeping began in the late 1800s," write Mount, a watershed scientist, and colleagues. In other words, the state has experienced the low levels of precipitation characteristic of a meteorological drought.
But the current drought is especially different because 2015 and 2014 were also the two warmest years on record in the state (and it's likely globally as well). Scientists call the combination of dry and hot conditions a "hot" drought.
Record heat contributed to California's current meteorological drought, in part, by reducing snowpack in the Sierra Nevada mountains. During the dry season (May to September), this snowpack melts and provides about one-third of the state's farms and cities with fresh water.
On April 1, 2015, California's Department of Water Resources estimated the snowpack of the Sierras to be at 5 percent of the average for that time of year – lower than any year in records since 1950. And this is a period when snowpack is supposed to be at its peak.
In addition to receiving less precipitation during winter, warmer temperatures caused what snow had accumulated "to melt faster and earlier, making it more difficult to store and use," according to California's water resources department.
While El Niño did bring more precipitation during the following winter (2015 to 2016), and thus more snowpack, it wasn't enough to end the drought. El Niño changes global atmospheric circulation such that some regions receive more rainfall and others less.
With less precipitation and less water from snowpack, the flow and level of ground and surface water reservoirs also declined in the state, leading to a hydrologic drought.
And with less water in reservoirs, there's less water for urban and agricultural use. Not to mention that record heat in California also dried up soils and stressed crops, which, in turn, led to a greater need for irrigation (i.e. an agricultural drought).
Mount and his colleagues call California's current drought a "drought of the future" because the state is more likely to experience such conditions as the region's climate warms in the coming decades.
"The drought revealed our weaknesses in how we manage water for all sectors," Mount told us in an email.  "It gave us an unwelcome … glimpse into the future as conditions warm in California and competition for water becomes more intense."
In short, California's drought is very real and the state does not have "plenty of water," as Trump suggested. California's water issues go far beyond preserving a "three-inch fish," as we'll explain in the next section.
Water Wars
Water management practices, along with the drought, have contributed to difficulties for farmers in parts of California.
To start, not only does California receive the majority of its precipitation between October and April, but it also primarily rains and snows in the northern parts of the state.
This creates a water management "problem" because most of the demand is from farms in the San Joaquin Valley and coastal urban areas, such as Los Angeles, Peter Moyle, a fish biologist and associate director of the Center for Watershed Sciences at the University of California, Davis, told us in an email.
The San Joaquin Valley makes up the southern two-thirds of California's Central Valley. The northern one-third is known as the Sacramento Valley. The San Joaquin Valley is divided into the San Joaquin Basin and the Tulare Basin. Fresno, where Trump gave his speech, lies in the Tulare Basin, the southernmost section of the Central Valley.
"Massive water projects … have turned essentially desert areas into places where people can live and farm," Moyle told us.
As the New York Times reported, these projects include giant pumps that transport water from the Sacramento-San Joaquin Delta to the Central Valley and to cities in southern California, such as Los Angeles. The water flowing into the Delta originally comes from farther north, including from the Sierra Nevada mountains.
However, "During long droughts there is a natural tendency to keep in the north the water that has been produced there, assisted by very old and sacred water rights," Moyle told us. "Many farmers in the south not only have a very limited indigenous supply of water, but they have very junior water rights to use both local rivers and imported water."
This creates competition for water between northern and southern farmers, but also exacerbates issues between Central Valley farmers and environmentalists, Moyle said.
With less water in general due to drought and fewer rights to the water that is available, Central Valley farmers argue the current drought is man-made because water is being "wasted to the ocean" to preserve fish species, Moyle added.
So how is available water actually distributed in California? Back in July 2014, Mount and colleagues at the Public Policy Institute of California broke down water use in the state into three sectors: 50 percent environmental, 40 percent agricultural and 10 percent urban.
But "environmental" water usage is only partly used for preserving fish species, such as the delta smelt and Chinook salmon.
For one, "More than half of California's environmental water use occurs in rivers along the state's north coast," write Mount and colleagues. Farmers in the Central Valley and elsewhere can't access most of this water because it's largely isolated from the state's water management infrastructure (i.e., the Delta pumps).
Many of the rivers of northern California are designated as wild and scenic, which means they can't be dammed without an act of Congress. In a blog post, Mount writes, "Most of the volume that flows down Wild and Scenic Rivers is in the North Coast and includes flood flows, where there is no practical way to recover it for either agricultural or urban use."
In areas where water is shared by all three sectors, agricultural use dominates at 53 percent, compared to 33 percent environmental use and 14 percent urban use, according to Mount and his colleagues.
Even still, some environmental water use benefits farmers, as it's needed to maintain water quality for agricultural and urban use.
How so? As previously mentioned, the current drought has reduced surface water levels and flows, which left the Sacramento-San Joaquin Delta more susceptible to salt water intrusion from the ocean. And when salt water infiltrates fresh water supplies, it can't be used for urban and agricultural purposes.
To solve this problem, officials release water from reservoirs to prevent salt water from contaminating fresh water in the Delta.
Reservoir water also needs to be released because the state's water infrastructure itself, which directs water north to south, disrupts the Delta's natural ability to flush salt water out to sea (an east to west flow), Mount told us.
But these releases also help keep the Delta's water fresh for threatened species, such as the delta smelt. The state is mandated by law to protect this fish, the Chinook salmon and other species under the Endangered Species Act.
During his rally, Trump was most likely speaking about the delta smelt when he referred to a "certain kind of three-inch fish." We reached out to Trump's campaign for clarification, but have yet to hear back.
The Chinook salmon "has equal or greater impact on water supplies" compared to the delta smelt, Mount also told us. "The reason is that salmon do not just need flow, but they need cold water."
The state's water infrastructure, which includes dams in addition to pumps, has "cut off more than 85% of the historic spawning habitat for salmon," primarily in the Central Valley, added Mount.
To make up for the loss of spawning habitat, "we have to reserve cold water, which collects at the bottom of reservoirs, to release for salmon, particularly winter- and spring-run Chinook which are teetering on the brink of extinction," said Mount. "This causes a delay in the release of water until late in the irrigation season, which directly impacts supplies to farms."
However, Mount and colleagues estimated that in 2014, 71 percent of "ocean outflow," or released fresh water from reservoirs, was needed for urban and farm water salinity control, while 18 percent was required to preserve fish habitat.
So despite what the Fresno farmers may have told Trump, California's water issues go far beyond protecting "a certain kind of three-inch fish."
First, delta smelt are not the only fish that require preservation. Chinook salmon and other species also benefit from the release of fresh water from reservoirs. Second, most of the water that is being flushed out to sea is needed to prevent salt water from infiltrating agricultural and urban water supplies. And lastly, the infrastructure that was developed to deliver water to farmers in the Central Valley has itself disrupted the Delta's natural ability to flush salt water out to sea, contributing to the need to release fresh water from reservoirs.
Overall, it's unlikely the solution to California's water wars will be "quick" and "easy," as Trump said.  "Water management issues are never black and white," Mount told us.
Editor's Note: SciCheck is made possible by a grant from the Stanton Foundation.
Clarification, June 9: We changed Peter Moyle's title from "wildlife ecologist" to "fish biologist"  at the request of UC Davis.
https://www.sharethefacts.co/share/c768eae0-94b6-49ad-a208-7e384a5efacb