Former Vice President Al Gore and Environmental Protection Agency head Scott Pruitt made competing claims about whether the U.S. could have changed its emissions targets under the Paris Agreement, instead of pulling out of the deal. Legal experts side with Gore, who claimed the targets could have been changed.
The Paris Agreement is voluntary. Countries aren't penalized for failing to adhere to their proposed emissions cuts. So President Donald Trump could have ignored or changed the U.S. pledged emissions targets without withdrawing from the agreement.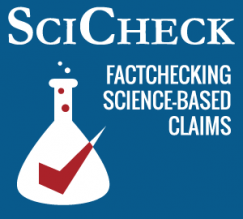 The Paris Agreement entered into force on Nov. 4, 2016. It builds on the United Nations Framework Convention on Climate Change and was signed by all but two of the 197 countries that are party to the convention. The agreement primarily aims to keep global average temperature "well below 2°C above pre-industrial levels." The planet has warmed about 1 degree Celsius already, according to NASA.
To meet this goal, countries submit "nationally determined contributions" that outline their emissions targets, among other aims related to mitigating and adapting to climate change. Under the Obama administration, the U.S. pledged to reduce its greenhouse gas emissions by 26 percent to 28 percent below its 2005 level in 2025.
But on June 1, Trump announced the U.S. would "withdraw" from the agreement, an action that couldn't formally occur before Nov. 4, 2020, the day after Election Day.
On June 4, Gore told CNN's Jake Tapper that, under the Paris Agreement, the United States' emissions "requirements were voluntary," adding that Trump "could have simply changed those requirements." 
The same day, in a debate with NBC's Chuck Todd, Pruitt argued the opposite. Todd first said, "You can change those targets." Pruitt responded, "No, no, no. No, not under the agreement. Not under the agreement," adding, the targets "can only be ratcheted up."
We reached out to Gore's press office, but have yet to hear back. EPA spokeswoman Liz Bowman, however, did get back to us. She cited provisions in the agreement — one, for example, that says each country's "successive nationally determined contribution will represent a progression beyond the Party's then current nationally determined contribution."
But Todd Stern, a former U.S. special envoy for climate change, wrote in a May 8 op-ed for the Washington Post, "countries can adjust their emissions targets downward," adding, "The agreement permits it, and I know because I helped negotiate that flexibility."
While countries were meeting in Paris to negotiate the deal in December 2015, Stern also explained in a press conference that the agreement would entail some legal requirements, but meeting emissions targets wasn't one of them.
Stern, Dec. 2, 2015: We've made our position clear all year long that we support an agreement that's legally binding in many respects, including the elements of accountability of the agreement, the requirement to put forward a target, to do it with information that clarifies it, the obligation to report and be reviewed on your inventories and the actions you're taking in order to meet your target. Any number of rules and so forth. So a whole number of elements that are legally binding, but not the target itself.
Legal experts we spoke with also sided with Gore's position.
Michael Burger, the executive director of the Sabin Center for Climate Change Law at Columbia University, told us by email, "My view is that the legal arguments that the Paris Agreement permits countries to adjust their current targets downward are persuasive." He added, "More importantly, the simple fact is that there are no enforcement mechanisms in the Paris Agreement in regards to the NDCs — that is the whole point of the NDC process. There are no penalties for missing targets set forth in an NDC. And the Paris Agreement does not require EPA to set any particular standard."
As for Pruitt's claim that emissions reduction targets "can only be ratcheted up," the Paris Agreement says in Article 4.11 that a country "may at any time adjust its existing nationally determined contribution with a view to enhancing its level of ambition."
In an article published by the Center for Climate and Energy Solutions, former U.S. State Department Deputy Legal Adviser Susan Biniaz and Daniel Bodansky, an environmental law professor at Arizona State University, said that provision makes clear that "higher ambition is not a legal requirement."
Biniaz and Bodansky, May 2017: This provision makes clear that, if a party chooses to revise its existing target, it is encouraged to do so in a more ambitious direction. However, higher ambition is not a legal requirement, and Article 4.11 does not legally prohibit a party from adjusting its NDC in another direction.
Biniaz and Bodansky also note that during the negotiation of the Paris Agreement, some negotiators argued for "legally prohibiting a 'downward' revision," but ultimately this idea was rejected. "Some believed the agreement would be more resilient over the long term if it enabled parties to make adjustments, rather than withdraw completely," they explained.
David Hunter, a professor of environmental law at American University, also told us by email: "There is nothing stopping a party from submitting a change of commitment that would be weaker, although mid-course changes were expected to be done with a view that new commitments would be stronger." 
But Hunter added, "Why else would a party change? It's cynical at best to argue that we are exiting because we can't submit a weaker commitment. The parties believed since there was no sanction for failing to meet [targets], why would you ever make a weaker commitment mid-course?"
So, according to experts, Gore was right, and Pruitt was wrong: The U.S. could have changed its emissions targets, instead of pulling out of the agreement. The U.S. also could have ignored the targets, because there are no penalties for not meeting them.
Editor's Note: SciCheck is made possible by a grant from the Stanton Foundation.