SciCheck Digest
After getting the COVID-19 booster on Oct. 27, California Gov. Gavin Newsom canceled a trip and did not participate in any official public events for 12 days. Social media posts claimed, without evidence, that Newsom was suffering serious side effects from the booster. But his staff denied that he had an "adverse reaction" to the shot and, during this time, he appeared twice on social media and reportedly attended a wedding.
---
Full Story
California Gov. Gavin Newsom received the single-dose Johnson & Johnson COVID-19 vaccine in April, and received a Moderna COVID-19 booster shot at an Oakland health clinic on Oct. 27. Newsom was expected to attend the U.N. Climate Change Conference (COP26) in Glasgow, Scotland, two days later, but he canceled the trip, citing "family obligations."
Newsom then spent 12 days without any public events, leading to unsubstantiated rumors that he had suffered from health issues due to the COVID-19 booster. Social media posts spreading the claims drew more than 25,000 interactions on Facebook, according to CrowdTangle analytics.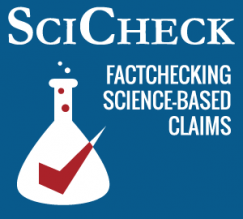 One Facebook post made the unfounded claim that "Gavin Newsom is in the hospital laid up with Guillain Barre syndrome as a result of an adverse reaction to his booster shot." Other articles reported, without any evidence, that Newsom suffered from "vaccine injury" or "Bell's palsy."
An article on Nov. 8 in Robert F. Kennedy Jr.'s anti-vaccination publication, The Defender, claimed that a source close to Newsom said he suffered symptoms that "were similar to those associated with Guillain–Barré syndrome (GBS), a known side effect of many vaccines."
The NOQ Report, a website based in California, claimed on Nov. 8, "Whether it's Bell's Palsy or something else, it seems to be tied to the booster shot."
We don't know why Newsom spent nearly two weeks without participating in any official public event, but Newsom's staff and his wife denied the claims.
On Nov. 8, a spokesperson for Newsom told The Center Square, "No, the Governor did not have any adverse reaction to his booster shot."
A statement issued by the governor's office, responding to the social media rumors that he had been hospitalized, appeared Nov. 9 in a New York Times article: "Last week Governor Newsom worked in the Capitol with staff on urgent issues including Covid-19 vaccines for kids, boosters, ports, the forthcoming state budget and California's continued economic recovery. He will have public events this week related to the economy and vaccines."
Newsom's wife, Jennifer Siebel Newsom, also responded to the rumors surrounding her husband's absence in a now deleted tweet on Nov. 7 reading, "It's funny how certain folks can't handle truth. When someone cancels something, maybe they're just in the office working; maybe in their free time they're at home with their family, at their kids' sports matches, or dining out with their wife. Please stop hating and get a life."
During his brief time out of the public eye, Newsom appeared in a video posted Nov. 4 on Twitter in which he sent his best wishes to those celebrating the holidays of Diwali and Bandi Chhor Divas. 
Newsom also reportedly attended the wedding of billionaire heiress Ivy Getty at San Francisco City Hall on Nov. 7.
Then, on Nov. 9, Newsom spoke at the California Economic Summit — his first public event appearance following COP26 — where he acknowledged his absence from COP26, noting he spent time with his family and attending to various official duties.
At the summit, Newsom explained that his children were upset that he and his wife would be missing Halloween to go to COP26, so he decided to cancel the trip and stay home with them. There is a photo of Newsom and his wife with their children dressed up for Halloween that was posted on Newsom's Instagram account on Nov. 1.
He also responded to the flurry of online rumors, saying, "We'd all do well taking some time away from social media." 
Reports of Bell's Palsy and
Guillain-Barré Syndrome After Vaccines
As for claims that Newsom had suffered symptoms that "were similar to those associated with Guillain–Barré syndrome," there is no evidence that he suffered such symptoms.
In the trials for the Moderna and Pfizer/BioNTech vaccines, as we've previously reported, there was a slightly higher number of cases of Bell's palsy, a form of temporary facial paralysis, in the vaccine group. With three instances out of more than 15,000 recipients of the Moderna vaccine and one in a similarly sized placebo group, the Food and Drug Administration was unable to determine whether the condition was triggered by the vaccine or not, but the FDA suggested ongoing surveillance.
As of July, the Center for Disease Control and Prevention's near real-time vaccine safety monitoring system has not observed a safety signal for Bell's palsy for either of the vaccines. A paper published in April in JAMA Internal Medicine, which reviewed pharmacovigilance data from the World Health Organization, also concluded, "if an association between facial paralysis and mRNA COVID-19 vaccines exists, the risk is likely very low, as with other viral vaccines."
Instances of Guillain-Barré Syndrome, or GBS, have occurred after some vaccines, but they are rare. In this condition, a person's immune system attacks nerve cells, leading to muscle weakness and, at times, paralysis. Most people who develop GBS fully recover, although some have permanent nerve damage and the condition can be fatal.
For the COVID-19 vaccines, the FDA and CDC are investigating a possible increased risk of GBS with the J&J vaccine, based on 250 preliminary cases after more than 15.7 million doses, as of early November. The FDA warned of the possible adverse event in July, noting that there has not been an observed increase in risk for the Moderna and Pfizer/BioNTech vaccines.
Editor's note: SciCheck's COVID-19/Vaccination Project is made possible by a grant from the Robert Wood Johnson Foundation. The foundation has no control over FactCheck.org's editorial decisions, and the views expressed in our articles do not necessarily reflect the views of the foundation. The goal of the project is to increase exposure to accurate information about COVID-19 and vaccines, while decreasing the impact of misinformation.
Sources 
"At Oakland Health Clinic, Governor Newsom Receives Moderna Booster, Encourages Eligible Californians to Get their COVID Booster to Keep Immunity Strong." Press Release. 27 Oct 2021.
Blankley, Bethany. "Newsom's office refutes criticism about extended public absence, adverse reaction to booster shot." The Center Square. 8 Nov 2021.  
Bollag, Sophia. "Update: Gavin Newsom cancels trip to Glasgow for UN climate talks citing 'family obligations.'" Sacramento Bee. 29 Oct 2021. 
Centers for Disease Control and Prevention. Guillain-Barré Syndrome and Vaccines. Accessed 11 Nov 2021.
Children's Hospital of Philadelphia. "Vaccines and Guillain-Barré Syndrome." 28 Sep 2021.
Food and Drug Administration. "Coronavirus (COVID-19) Update: July 13, 2021." Press Release. 13 Jul 2021.
Food and Drug Administration. "Vaccines and Related Biological Products Advisory Committee Meeting." 17 Dec 2020.
"Governor Gavin Newsom at the 2021 California Economic Summit." YouTube. 9 Nov 2021. 
Matarneh, Ahmad S., et al. "COVID-19 vaccine causing Guillain-Barre syndrome, a rare potential side effect." Wiley Online Library. 
McDonald, Jessica. "A Guide to Moderna's COVID-19 Vaccine." FactCheck.org. Updated 8 Jul 2021.
National Institute of Neurological Disorders and Stroke. "Bell's Palsy Fact Sheet." 2 Oct 2020. 
"Newsom Gets Johnson & Johnson's COVID-19 Vaccine." NBC Bay Area. 2 Apr 2021.
Office of the Governor of California (@CAgovernor). "California is proud to be home to the largest Hindu, Sikh, and Jain communities in the nation. Wishing a happy Diwali and Bandi Chhor Divas to all who celebrate!" Twitter. 4 Nov 2021. 
Renoud, Lucie, et al. "Association of Facial Paralysis With mRNA COVID-19 Vaccines." JAMA Internal Medicine. 27 Apr 2021.
Saavedra, Ryan (@RealSaavedra). "Gavin Newsom's wife just deleted this tweet which comes as her husband has been out of public view for going on 2 weeks." Twitter. 8 Nov 2021. 
Ting, Eric. "Gavin Newsom's wife, California Democrats bristle at questions about governor's continued absence." SFGATE. 8 Nov 2021.
Ting, Eric. "Gavin Newsom reportedly spotted at Getty heiress' wedding amid public absence." SFGATE. 9 Nov 2021.