SciCheck Digest
Health problems that are reported to the Vaccine Adverse Event Reporting System after vaccination are not necessarily caused by a vaccine. Yet social media posts distorted a comment from a Centers for Disease Control and Prevention official about such reports to falsely say he admitted the vaccines cause "debilitating illnesses."
---
Full Story
The Vaccine Adverse Event Reporting System is an early warning system managed by the CDC and the Food and Drug Administration to detect possible safety issues in vaccines. All reports of health problems happening after vaccination, or adverse events, are accepted into the system, regardless of the plausibility of them being caused by the vaccine. Events reported in VAERS may have been caused by an underlying medical condition, for example, and be coincidental to vaccination. We've written about several claims that have misrepresented or misused VAERS data.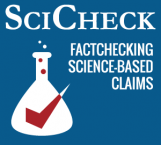 "As an early warning system, VAERS cannot prove that a vaccine caused a problem. Specifically, a report to VAERS does not mean that a vaccine caused an adverse event," the CDC explains (CDC's emphasis). "But VAERS can give CDC and FDA important information. If it looks as though a vaccine might be causing a problem, FDA and CDC will investigate further and take action if needed."
COVID-19 vaccines are remarkably safe and effective, but mild and temporary side effects may occur, including pain at the injection site, muscle aches and fever. Since the vaccines became available over two years ago, safety surveillance studies have identified four severe adverse events associated with vaccination. The mRNA COVID-19 vaccines, from Pfizer/BioNTech and Moderna, have been associated with anaphylaxis, a severe allergic reaction that also can occur after other kinds of vaccination, and rare cases of heart inflammation, mostly in young males, after a second dose. Two other very rare conditions are associated with the Johnson & Johnson vaccine, which has accounted for only a small percentage of the vaccines administered in the U.S.
Yet, social media posts falsely claim that during a meeting with the FDA's Vaccine and Related Biological Products Advisory Committee, the CDC's director of immunization safety, Dr. Tom Shimabukuro, admitted COVID-19 vaccines cause "debilitating illnesses."
"JUST IN: As Today's VRBPAC Meeting Ended, CDC Dep. Dir. Tom Shimabukuro Admits COVID Vaccines Are Causing 'Debilitating Illnesses' 'We are aware of these reports of people experiencing long-lasting health problems following COVID vaccination,'" a Twitter user wrote on Jan. 26, including a minute-long video clip of Shimabukuro's statements.
Similar posts have been shared on social media platforms in several languages including English, Italian, Thai, French, Polish, Portuguese and Spanish. Some use a slighter longer version of Shimabukuro's statement.
Shimabukuro, however, was simply acknowledging that some people have reported debilitating conditions following vaccination to VAERS. He was not saying that those conditions were caused by COVID-19 vaccination.
In a statement, Shimabukuro told us: "Currently, there are no epidemiologic data from safety monitoring to suggest that COVID-19 vaccines are causing" debilitating and long-lasting health problems, other than the rare conditions already identified.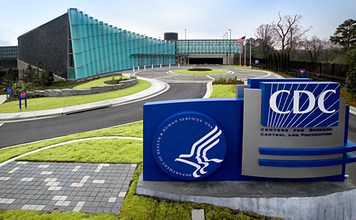 The comments circulating on social media stem from the most recent meeting of the FDA's vaccine advisory committee, VRBPAC, held on Jan. 26. The meeting was set to discuss future vaccination regimes, and it included an update on COVID-19 vaccine effectiveness and safety. During the morning presentations, experts had explained how they use one of the other vaccine safety monitoring systems, the Vaccine Safety Datalink, to detect potential safety issues, through what they call a rapid cycle analysis, in which specific outcomes are assessed weekly.
Later in the afternoon, Dr. Hayley Gans, a member of VRBPAC, asked panelists about other ways potential safety issues are being detected.
"I do think that you very well articulated the current VSD and the rapid cycle, and all that is very encouraging and is really robust," she said, according to the meeting transcript. "I guess the question that I would have is how overall are we also handling some other potential ways in which these vaccines are impacting our population? So obviously we heard some reports and there's some data out there. So how are we tracking, for instance, potential autoimmune and other of those entities that maybe aren't amenable to the rapid cycle?"
Shimabukuro answered the question as follows (the part highlighted in the social media posts is in bold):
Shimabukuro, Jan. 26: So, you're correct that in, in our Vaccine Safety Datalink rapid cycle analysis, our outcomes are prespecified. We have in our Vaccine Adverse Event Reporting System, or VAERS, we do not prespecify outcomes. That is a spontaneous reporting system, and anyone can report. A patient, a parent, a health care provider, and we accept all those reports without judging the clinical seriousness or how plausible the adverse event may be with respect to causation. So we do have other systems to monitor outcomes beyond the rapid cycle analysis outcomes that were presented earlier today. At CDC, we also have a group called the Clinical Immunization Safety Assessment Project, which does detail clinical case consultations at the request of health care providers. So we take vaccine safety very seriously.

With respect to reports of people experiencing debilitating illnesses. I mean, we are aware of these reports of people experiencing long-lasting health problems following COVID vaccination. In some cases, the clinical presentation of people suffering these health problems is variable, and no specific medical cause for the symptoms have been found. We understand that illness is disruptive and stressful, especially under those circumstances, and we acknowledge these health problems have substantially impacted the quality of life for people and have also affected those around them. And we hope for improvement in recovery. And we will continue to monitor the safety of these vaccines and work with partners to try to better understand these types of adverse events.
As we said, so far, there are only a few rare severe adverse events associated with COVID-19 vaccination. All of them were detected and assessed by the vaccine safety monitoring systems in place. This allowed authorities to modify vaccination guidance appropriately to protect the public.
Vaccines continue to be closely monitored for safety. Recently, health authorities disclosed a potential safety concern for strokes in people over 65 after a Pfizer/BioNTech bivalent booster. But as we've written, the safety signal was observed in just one monitoring system, and no causal relationship has been found.
It's worth noting that some people infected by SARS-CoV-2, the virus that causes COVID-19, go on to experience long COVID, which can include long-lasting and debilitating health problems. Multiple studies have found that COVID-19 vaccination may lower the risk of developing long COVID, especially after two or more doses. In that sense, it's possible the COVID-19 vaccines protect against "debilitating illnesses."
---
Editor's note: SciCheck's articles providing accurate health information and correcting health misinformation are made possible by a grant from the Robert Wood Johnson Foundation. The foundation has no control over FactCheck.org's editorial decisions, and the views expressed in our articles do not necessarily reflect the views of the foundation.
Sources
Vaccine Adverse Event Reporting System (VAERS). CDC. Updated 8 Sep 2022.
Possible Side Effects After Getting a COVID-19 Vaccine. CDC. Updated 14 Sep 2022.
Selected Adverse Events Reported after COVID-19 Vaccination. CDC. Updated 13 Feb 2023.
COVID Data Tracker. CDC. Updated 15 Feb 2023.
"Coronavirus (COVID-19) Update: FDA Limits Use of Janssen COVID-19 Vaccine to Certain Individuals." FDA. Press release. 5 May 2022.
Janssen (Johnson & Johnson) COVID-19 Vaccine. CDC. Updated 16 Aug 2022.
"Vaccines and Related Biological Products Advisory Committee January 26, 2023 Meeting Announcement." FDA. Advisory Committee Meeting. 26 Jan 2023.
Vaccine Safety Datalink (VSD). CDC. 28 Oct 2022.
Safety of COVID-19 Vaccines. CDC. 13 Feb 2023.
"CDC & FDA Identify Preliminary COVID-19 Vaccine Safety Signal for Persons Aged 65 Years and Older." CDC. 13 Jan 2023.
Hale Spencer, Saranac. "Social Media Posts Twist Meaning of CDC, FDA Disclosure on Bivalent Booster." FactCheck.org. 20 Jan 2023.
"Long COVID or Post-COVID Conditions." CDC. Updated 16 Dec 2022.
Notarte, Kin Israel, et al. "Impact of COVID-19 vaccination on the risk of developing long-COVID and on existing long-COVID symptoms: A systematic review." eClinical Medicine. 26 Aug 2022.
Nascimiento, Teresa Cristina D. C., et al. "Vaccination status and long COVID symptoms in patients discharged from hospital." Scientific Reports. 11 Feb 2023.
Grant, Kara. "Vaccination Could Reduce Risk of Long COVID, Study Shows." WebMD. 15 Feb 2023.
Azzolini Elena, et al. "Association Between BNT162b2 Vaccination and Long COVID After Infections Not Requiring Hospitalization in Health Care Workers." JAMA. 1 Jul 2022.