Nominees for the 27th Annual Webby Awards were announced today, and FactCheck.org is one of the contenders in the category for Websites and Mobile Sites: News & Politics.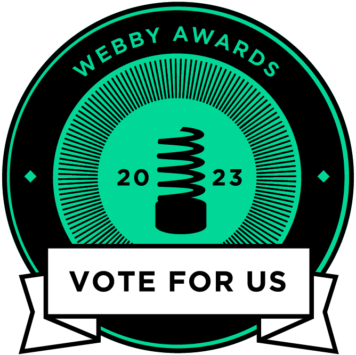 To help us win the Webby People's Voice Award, which is voted on by the public, go to vote.webbyawards.com and use one of the sign-in options. (The link above should direct you to our category. You can also find it by going to "Websites and Mobile Sites" and then clicking on "General Websites and Mobile Sites" and then "News and Politics.")
Voting ends April 20 at 11:59 p.m. PST.
Since 2007, FactCheck.org has won the People's Voice Award 10 times. But we have not won since 2017, and we would really like to change that this year. Thank you in advance for your support.
The awards, which honor online excellence, are presented by the International Academy of Digital Arts and Sciences. The academy also issues a separate Webby Award, which is selected by a panel of judges. FactCheck.org has won 10 Webby Awards, including six straight from 2014-2019.
All Webby winners, including the judging panel's picks, will be announced April 25.