Stories by Katie Busch
Undergraduate Fellow, FactCheck.org
NextGen Climate Action Committee is a liberal environmental advocacy organization founded by San Francisco billionaire Tom Steyer.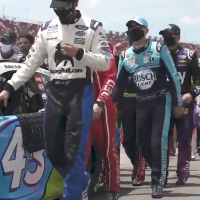 A Facebook post posing as a news story falsely claims that NASCAR driver Bubba Wallace had mistaken an automotive belt in his garage for a noose, citing a June 21 NASCAR statement as its source. In fact, the NASCAR statement issued that day said nothing about an automotive belt or Wallace being "mistaken."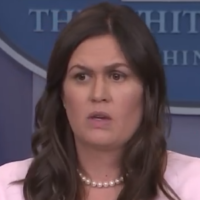 A tweet that suggests a conspiratorial "pattern" — from the protests over George Floyd's death, to the pandemic, to the presidential impeachment, to the 2016 election – is being falsely attributed to former White House Press Secretary Sarah Huckabee Sanders. The tweet is actually from an unverified Twitter account that misspelled her name.