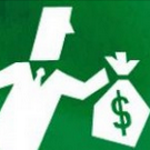 Political leanings: Conservative
Spending target: Unknown
Club for Growth Action, the super PAC of the conservative Club for Growth, was launched in August 2010. It was created after the U.S. Supreme Court's 2010 Citizens United v. Federal Election Commission ruling, and it can raise unlimited amounts of money from individuals and corporations. On its website, the organization declares its mission to "take on any Member of Congress on policy who fails to uphold basic economic conservative principles…regardless of party."
The group targets mostly Republicans in primaries and Democrats in general elections. In the 2014 election cycle, it raised more than $9.3 million and spent more than $7.8 million on independent expenditures. More than $3.1 million was spent in a failed attempt to unseat Republican Sen. Thad Cochran of Mississippi and elect tea party challenger Chris McDaniel.
Most of the super PAC's money comes from wealthy Republican donors. Its largest donors in 2014 were Virginia James, an investor in New Jersey ($1.5 million); Robert Mercer, co-CEO of Renaissance Technologies (more than $1 million); private equity investor John Childs, the chairman of the Boston-based J.W. Childs Associates ($700,000); and Uline CEO Richard Uihlein ($700,000).
As of Feb. 25, 2016, Club for Growth Action had raised more than $3.9 million and spent $6.4 million on independent expenditures during the 2016 cycle. More than $2.5 million has been spent on ads against Republican presidential candidate Donald Trump. In September, we reported on an ad airing in Iowa from the PAC that inaccurately claimed that Trump "supports higher taxes." We wrote about the ad again on Feb. 25, a day after it was rereleased by the group in Oklahoma and Arkansas.

Club for Growth Action also has spent $691,000 on ads against Russ Feingold, a former U.S. senator for Wisconsin who is running for that office again. We wrote about an ad falsely accusing Feingold of "robbing Social Security" in September.

Uihlein and Mercer, with $1 million and $250,000 contributions, respectively, are again among the top donors to Club for Growth Action in the 2016 cycle. Other major donors to the super PAC this time include ExOxEmis Inc. CEO Jackson Stephens Jr. and Stephens Inc. investment bank CEO Warren Stephens, who each gave $250,000.
Fact-checking Club for Growth Action:
Still Clubbing Trump on Taxes, Feb. 25
Club for Growth vs. Trump, Sept. 25, 2015
Social Security Bunk — Again, Sept. 24, 2015