In opposition to a controversial GMO labeling bill, a senator falsely claimed, "You could literally have a GMO plant be raised under organic conditions, and I believe because of this bill, it could be certified organic." The U.S. Department of Agriculture told us this Senate-passed bill wouldn't change the USDA's policy, which prohibits GMOs in products labeled "certified organic."
On July 6, the Senate passed a bill that would create a mandatory national standard for labeling food containing genetically modified organisms. If the legislation also passes in the House, and is signed by the president, it would give the USDA authority to require food manufacturers to label their products containing GMOs.
Update, July 14: After we published this story, the House passed the bill as well.
Labels can come in the form of on-package text, a USDA-designed symbol or a smartphone- or scanner-readable code that brings consumers to a website with relevant information. Small businesses can also opt for an on-package phone number or website.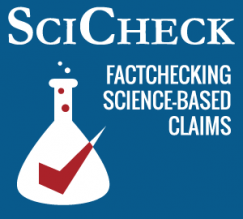 In a Senate floor address, Democratic Sen. Jon Tester of Montana, who made the claim, voiced multiple reasons why he opposed the bill. On more than one occasion, Tester discussed how he believed the bill, if enacted into a law, would negatively impact certified organic food products.
A farmer himself, Tester correctly described aspects of the USDA process for certifying products as organic. For example, he said if farmers use a "soil building program" and "good crop rotation," among other things, they can get their produce "certified as organic."
The USDA's regulation for organic certification states that an organic "producer must select and implement tillage and cultivation practices that maintain or improve the physical, chemical, and biological condition of soil and minimize soil erosion." It also says the "producer must implement a crop rotation," which also helps keep soils rich and pests at bay.
But Tester also said that, under this new bill, a farmer could "take GMO corn, for example, raise it under organic standards" and it "could be organic." He then concluded that this means Roundup Ready soybeans and corn, for example, "could ultimately be excluded from" GMO labeling.
"Roundup Ready" crops were genetically modified by scientists at the agricultural corporation Monsanto for resistance to the herbicide glyphosate. This means farmers can spray their crops with glyphosate and the crops will be able to withstand that application.
Later on in the hearing, Tester again claimed, "You could literally have a GMO plant be raised under organic conditions, and I believe because of this bill, it could be certified organic."
We contacted the USDA to verify Tester's claim, and a spokesperson told us via email that "[t]he use of genetic engineering, or genetically modified organisms (GMOs), is prohibited in organic products and would not be changed by the Senate passed bill."
The spokesperson also referred us to a May 17, 2013, USDA blog post by Miles McEvoy, the USDA National Organic Program deputy administrator, called "Organic 101: Can GMOs Be Used in Organic Products?"
In the post, McEvoy explains, "The use of genetic engineering, or genetically modified organisms (GMOs), is prohibited in organic products." McEvoy specifically adds, "This means an organic farmer can't plant GMO seeds."
McEvoy also writes, "Any certified organic operation found to use prohibited substances or GMOs may face enforcement actions, including loss of certification and financial penalties."
Tester is aware of the fact that GMOs are currently prohibited under the certified organic label. During his floor address, he stated that on his own farm, he has "been through organic certification now for 30 years." He added, "I can tell you one of the first questions the inspector asks when he comes on the farm is, 'where'd you get your seed?' And 'is it GMO?' Because GMOs are flatly, flatly forbidden in the organic system."
We contacted Tester's office for support and clarification for his claims. Marneé Banks, Tester's communications director, further explained Tester's reasoning by email.
Banks, July 13: Senator Tester believes that because the bill uses a new definition of "bioengineering" and because USDA is given the authority to determine which foods are considered bioengineered, there could ultimately be a situation where a GMO seed is planted, raised using organic processes, and then certified organic despite it being a GMO plant. The Senator believes the new and narrow definition of "bioengineered" opens up the door to litigation, and then a judge could also be the one who determines which plants are and are not GMO.
But the bill's definition of "bioengineering" would still include Roundup soybeans and corn produced by Monsanto, which Tester specifically pointed to during his floor address. Likewise, the USDA's definition of GMO in its regulation on organics already prohibits Roundup soybeans and corn.
The USDA's regulation for organic products states that a "variety of methods used to genetically modify organisms … by means that are not possible under natural conditions are not considered compatible with organic production." This includes recombinant DNA technology, which entails gene deletion, gene doubling, introducing a foreign gene and changing the positions of genes, according to the USDA.
Similarly, the GMO labeling bill states that "bioengineering" refers to a food that "contains genetic material that has been modified through in vitro recombinant deoxyribonucleic acid (DNA) techniques; and … for which the modification could not otherwise be obtained through conventional breeding or found in nature."
Roundup Ready soybean and corn fall under both of these definitions because they were created in a lab using recombinant DNA technology by inserting foreign DNA from a bacteria species into the genome of corn, soybeans and other crops. This modification gives the crops the ability to withstand the herbicide glyphosate.
The bill also states that its definition of the term bioengineering "shall not affect any other definition, program, rule, or regulation of the Federal Government," which would include the Organic Foods Production Act of 1990.
Still, Tester suggested that another provision in the bill — that the USDA "shall consider establishing consistency between" the GMO labeling bill and the Organic Foods Production Act of 1990 — will open the door to a legal challenge that would, in turn, allow GMOs to be certified as organic.
We don't know what the future may hold in terms of litigation on the matter. But we do know Roundup Ready soybeans and corn are considered GMOs under both the GMO labeling bill and the USDA's regulations for organic products. So Tester was wrong when he claimed the GMO bill would change the USDA regulation on organic food as it pertains to GMOs.
Editor's Note: SciCheck is made possible by a grant from the Stanton Foundation.