As we head into the party conventions, here is our latest edition of Groundhog Friday, an occasional feature highlighting repeat offenses. Follow the links to our original articles for more information on our debunking of the claims.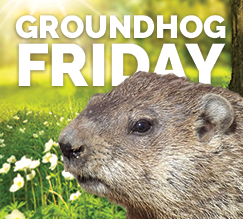 Donald Trump on the Iran nuclear deal, July 12 remarks in Westfield, Indiana: "We should've never given them [Iran] back the $150 billion. … I would have said, fellas, look, here's the story. … Our country is flat broke. We owe $19 trillion, gonna be $20 [trillion] now with the omnibus budget. Gonna be $21 trillion very soon. I want to give you the money back, I really do. We don't have it, I'm sorry. … We would've saved $150 billion."
In this version of his fanciful tale of how he would have negotiated the Iran nuclear deal, Trump went even further than he did when we first wrote on July 8 that he was relying on a fundamental misunderstanding of who controlled billions of dollars in Iranian assets that were unfrozen as part of the deal. They were not held by the U.S. government. They were held mostly by financial institutions in countries outside the U.S., and were frozen due to the economic sanctions imposed by the U.S. and other countries. The money was never held by the U.S., so "we" did not "give them back the $150 billion." Claiming that the U.S. is deep in debt, "flat broke" and unable to pay back Iran makes no sense. The assets are in no way related to U.S. debt, and keeping them frozen would not have "saved" the U.S. $150 billion (a figure which experts told us was inflated anyway).
For more: "Trump's Fanciful Iran Negotiation," July 8
https://www.sharethefacts.co/share/bde88509-8231-4bdd-beee-d3f7300fa5c3
Hillary Clinton on Trump's foreign policy experience, July 14 remarks in Annandale, Virginia: "He says he's qualified to be commander in chief because he took Miss Universe to Moscow."
When we inquired about similar claims in June, the Clinton campaign cited a May 6 USA Today article with the headline "Trump Attributes Russia Knowledge To Hosting Miss Universe Pageant There." That article points to a May 5 interview with Fox News' Bret Baier in which Trump said, "I know Russia well" and explains that he "had a major event" there, the 2013 Miss Universe contest.
Clinton's statement would have been accurate if she made the same conclusion that USA Today did, that Trump claimed knowledge of Russia because he ran a pageant there. But he did not say the experience qualified him to be commander in chief, as Clinton stated, nor did he call it an example of his foreign policy experience. Baier also never asked him that question.
Clinton previously said that Trump cited hosting the Miss Universe competition in Moscow when "asked about his foreign-policy experience" during a June 6 campaign event in California. She also made a similar statement in a June 2 address on foreign policy.
For more: "Pageants and Foreign Policy," June 10
https://www.sharethefacts.co/share/226bbfbb-bf2c-4bf7-8f97-fc3461a90430
Trump on wage stagnation, July 12 interview on Fox News' "The O'Reilly Factor": "[P]eople are making less money today in real wages than they made 18 years ago. …"
As we noted in June, Trump is incorrect to say that real wages have fallen over the past 18 years. According to the Bureau of Labor Statistics, average weekly earnings for production and non-supervisory employees were $280.90 in May 1998 and $309.22 in May 2016, after adjusting for inflation. Trump is not the only presidential candidate to make an incorrect claim about the pace of wage growth. We have flagged Hillary Clinton and Martin O'Malley for similar statements.
For More: "Trump's Attack on Clinton's Character," June 22
https://www.sharethefacts.co/share/52b0b1ab-ffa9-48d3-8bda-ee7708dd1a22