This week's rundown of repeated claims includes former President Bill Clinton, Sen. Jeff Sessions and President Barack Obama, in addition to the presidential candidates and one of the running mates. Follow the links to our stories on the original claims for more information.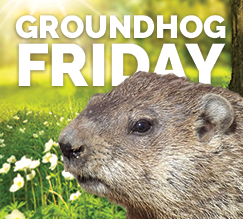 Former President Bill Clinton on Hillary Clinton's emails, Aug. 12 in Las Vegas: "And the truth is that it was a mistake for her to use her personal email even though her predecessors had and her successor, John Kerry, did for a year until it was no longer legal."
As his wife has done, Bill Clinton said "her predecessors" (plural) also used personal email for government business when they were secretaries of state. That's false. Colin Powell was the only one to use personal email for government business. Like Clinton, Powell used a personal account "exclusively" for government business, but the State Department inspector general's report issued in May made it clear that Clinton's unusual email arrangement cannot be compared to previous secretaries.
The IG report said that it has been department policy since 2005 — four years before Clinton took office — that "normal day-to-day operations" be conducted on government servers. It also said that in 2007 the department adopted additional policies requiring "non-Departmental information systems" used to "process or store department information" to meet the same security controls as the department's systems, and requiring that they be registered with the department. Clinton did not adhere to either policy. Clinton was secretary of state from January 2009 to February 2013.
"By Secretary Clinton's tenure, the Department's guidance was considerably more detailed and more sophisticated," the report said. "Secretary Clinton's cybersecurity practices accordingly must be evaluated in light of these more comprehensive directives."
As for Kerry, the IG report said the current secretary of state has said he "infrequently" used personal email for government business, and "primarily" uses his government email account for official business.
"Clinton Spins Immigration, Emails," July 8, 2015
"IG Report on Clinton's Emails," May 27
https://www.sharethefacts.co/share/a127d4ff-875c-4b3c-8b8b-cb9454f2aff0
Democratic presidential nominee Hillary Clinton on Donald Trump's child care plan, Aug. 15 rally in Scranton, Pennsylvania: "And there's one more part of Trump's plan I want to mention. He's now saying he wants to help people pay for child care by excluding those payments from taxation. Well again, guess who that will help the most? It will help rich people, who will get 30 or 40 cents on the dollar to pay for their nannies. Hardworking families who can't afford child care in the first place will get little to no real help. That's why his child-care plan has been panned by experts across the political spectrum left, right, and center."
Republican presidential nominee Trump initially provided little detail about his child care plan, saying in an Aug. 8 speech: "My plan will also help reduce the cost of child care by allowing parents to fully deduct the average cost of child care spending from their taxes." And economists did criticize the plan for providing little benefit to low-income workers, since 44 percent of workers pay no federal income tax — therefore, they wouldn't benefit from a deduction. But Trump's campaign later said that "low-income taxpayers [would be] able to take deduction against payroll tax."
The campaign also said in statements to the media that the plan would give "credit to stay-at-home caregivers" and that there would be an income cutoff for eligibility. No income threshold was given.
"Clinton's Economic Speech," Aug. 11
https://www.sharethefacts.co/share/f7b381ba-ea16-4dca-9055-a23280b26bf7
Trump on neighbors not reporting bombs on the floor of San Bernardino shooters' home, Aug. 16 Fox News town hall in Milwaukee, Wisconsin: "And San Bernardino, they saw bombs lying around the apartment. People saw it. And they wanted to be — they called it racial profiling. We didn't want to call in because of racial profiling. In other words, a lawyer got to them and said you got a problem here, you knew this was — say racial profiling."
Trump here adds a new twist to his baseless claim that neighbors saw bombs on the floor of the apartment owned by the San Bernardino shooters and did not report it due to concerns about racial profiling. In this telling, he says "a lawyer got to them" to say that. As we have said before, the neighbor in question only reportedly saw the couple receiving a large number of packages, and observed that they were working a lot in their garage. A friend of that neighbor said she didn't report that because of concerns about racial profiling. There is no evidence that that neighbor, or any other, saw "bombs lying around the apartment" of the shooters.
"Trump's Terrorism Speech," Aug. 15
"Donald Trump on Orlando Shooting," June 21
"Trump's Press Conference," July 27
https://www.sharethefacts.co/share/c40e0815-739d-4d42-bb76-a3e25ab3c949
Trump on Syrian refugees, Aug. 16 Fox News town hall in Milwaukee, Wisconsin: "We're letting thousands and thousands of people come into our country. We have no idea who they are, where they come from. There's no paperwork. Nobody knows what they're doing. And they're coming in by the thousands."
All refugees seeking to enter the U.S. must pass a more rigorous screening than anyone else allowed into the country, and those from Syria are subjected to special measures, including iris scans and an "enhanced review" by the Department of Homeland Security.
"False GOP Theme: 'Unvetted' Refugees," Aug. 4
https://www.sharethefacts.co/share/766fb2b9-480f-4ca4-bc61-57cf8addf18f
Trump on the Iraq War, Aug. 16 Fox News town hall: "Look, I said one thing right from the beginning, I wanted to get out. We should have never been there and I wanted to get out and I've been — I've been against it ever since. I mean you can look back to 2004, 2003, uh, in fact, on Neil Cavuto's show, before the war started, I said, let's not do it. We have other things we have to do, including fix our economy, which was a mess, OK, to put it mildly."
It's not true that Trump told Cavuto "let's not do it." Trump made a similar claim in his Aug. 15 speech on terrorism, but as we wrote Trump did not take a position on the war when talking to Cavuto.
In the Jan. 28, 2003, interview — which occurred a week before then Secretary of State Colin Powell addressed the United Nations to make the Bush administration's case for war — Trump told Cavuto that President Bush needed to make a decision soon. "Either you attack or you don't attack," Trump said. That prompted Cavuto to ask Trump if he thought that "stringing this along could ultimately hurt us." Trump responded by reiterating that Bush "has either got to do something or not do something," and then Trump went on to say that public opinion polls showed that the economy is a "much bigger" political problem for Bush than "the Iraq situation."
"Donald Trump and the Iraq War," Feb. 19
"Trump's Terrorism Speech," Aug. 15
https://www.sharethefacts.co/share/6be1a6ee-1063-4048-9734-16d0bacfcc33
Republican vice presidential nominee Mike Pence on Indiana jobs, Aug. 17 speech in Henderson, Nevada: "We've cut unemployment in half, and we've got more Hoosiers working than ever before in the 200 year history of our state."
Pence, who is the governor of Indiana, made this claim during the Republican convention. And it's true that there are more people employed in Indiana now than at any earlier period on record — but that's not unusual. The total U.S. employment is also at record levels, as is the U.S. population. We looked at figures last month for all 50 states and Washington, D.C., and only 18 states have failed to set a record for the number of jobs this year.
Job growth under Pence's governorship also lags behind the national growth. Total nonfarm employment in the state has increased 5.3 percent from the time Pence first took office on Jan. 14, 2013, through July. Total U.S. employment grew even faster — by 6.8 percent — during the same period.
"Pence on Employment Record," July 21
https://www.sharethefacts.co/share/84c63517-bea8-41fb-972c-fd0f7ec65ed4
Sen. Jeff Sessions of Alabama on income, Aug. 14 interview on ABC's "This Week": "Wages have declined by $4,000 per median — median income has declined $4,000 since 2000."
This is an outdated talking point, which was also recently used by Trump. Median household income was $4,000 less in 2014 than it was in 2000 — but more up-to-date figures show median household income is down $620 since 2000.
Census data is available through 2014, but Sentier Research provides more current estimates based on the monthly Current Population Survey, a statistical series from the Census Bureau and the Bureau of Labor Statistics. Sentier's most recent report says median household income was $57,206 in June, slightly less than the $57,826 median figure for January 2000.
Also, paychecks — or "wages," as Sessions first said — have been going up, especially in the last two years. The average weekly earnings for all workers in June was 3.1 percent above the figure for the same month in 2014.
"Trump's Economic Speech," Aug. 9
https://www.sharethefacts.co/share/e7039e49-db4b-4ed9-aaa7-0792820117d2
President Barack Obama on clean energy, Aug. 15 remarks at a Democratic National Committee fundraiser: "We have doubled our production of clean energy."
Obama continues to make this inflated claim about clean energy in the United States. Monthly renewable energy production has increased by about 40 percent from January 2009 to April 2016, far from the 100 percent increase the president claimed. Wind and solar power have more than doubled since 2008 (they've quadrupled, even), but, together, they represent less than a third of renewable energy consumption in April.
Biomass, such as ethanol that is blended in gasoline, accounted for about half of all renewable energy production in both 2008 and 2015, and hydroelectric power is the second largest category of renewable energy consumption.
"Renewable Energy 'Doubled'?" Sept. 14, 2012
https://www.sharethefacts.co/share/23bfd69a-becd-4baf-bafc-d69aa3d707d8