Rep. Adam Schiff laid out a series of "coincidences" to build a circumstantial case that President Trump's campaign associates may have colluded with the Russians during the 2016 presidential campaign. But one of his "coincidences" is not an established fact.
"Is it a coincidence that Roger Stone predicted that [Hillary Clinton's campaign chairman] John Podesta would be a victim of a Russian hack and have his private emails published, and did so even before Mr. Podesta himself was fully aware that his private emails would be exposed?" Schiff, the ranking Democrat on the House intelligence committee, said in his opening statement at a March 20 hearing.
There is nothing in the public record so far that proves Stone, a political operative and longtime Trump associate, predicted the Podesta email hack.
Rather, Schiff is making an assumption, based on connecting two events: a tweet that Stone sent out on Aug. 21 saying that it would soon be "Podesta's time in the barrel," and the release of Podesta's emails by WikiLeaks two months later.
On ABC's "This Week" on March 26, Stone denied that he predicted Podesta's emails would be hacked, adding — correctly — that his tweet never "made any reference to John Podesta's email." Stone said his tweet referred to Podesta's business dealings with Russia, and the expectation that that would become a news story.
Schiff's Case
On March 20, the House Permanent Select Committee on Intelligence held a hearing at which FBI Director James Comey took the unusual step of publicly confirming that the FBI investigation of Russian influence into the presidential campaign "includes investigating the nature of any links between individuals associated with the Trump campaign and the Russian government and whether there was any coordination between the campaign and Russia's efforts."
At the start of the hearing, Schiff, the committee's ranking Democrat, laid out what he later called "circumstantial evidence of coordination," and highlighted the need for a full investigation into collusion between the Russians and people connected to the Trump campaign.
Stone featured prominently in Schiff's list of "coincidental" events — including the allegation that Stone knew in advance that WikiLeaks founder Julian Assange would release Podesta's hacked emails to damage Democratic presidential nominee Clinton.
Schiff, March 20: On August 8th, Roger Stone, a longtime Trump political advisor and self-proclaimed political dirty trickster, boasts in his speech that he has communicated with Assange and that more documents would be coming, including an October surprise. In the middle of August, he also communicates with the Russian cut out Guccifer 2.0 and authors a Breitbart piece denying Guccifer's links to Russian intelligence.

Then later, in August, Stone does something truly remarkable when he predicts that John Podesta's personal emails will soon be published. "Trust me," he says, "it will soon be Podesta's time in the barrel. #crookedHillary." In the weeks that follow, Stone shows remarkable prescience. "I have total confidence that WikiLeaks and my hero Julian Assange will educate the American people soon," he says, #LockHerUp." "Payload coming," he predicts and two days later it does.

WikiLeaks releases its first batch of Podesta emails. The release of John Podesta's emails would then continue on a daily basis, up until the election. On Election Day in November, Donald Trump wins. …

Is it a coincidence that Roger Stone predicted that John Podesta would be a victim of a Russian hack and have his private emails published and did so even before Mr. Podesta himself was fully aware that his private emails would be exposed?
Schiff concluded that while it is possible the events he listed were "unhappy coincidence," it "is also possible, maybe more than possible, that they are not coincidental, not disconnected and not unrelated and that the Russians use the same techniques to corrupt U.S. persons that they employed in Europe and elsewhere. We simply don't know, not yet. And we owe it to the country to find out."
Whether some of the events highlighted by Schiff amount to anything may be left to the FBI and congressional investigators to determine. But on the issue of Stone predicting the hack of Podesta's emails, Schiff makes a factual leap — one not established in publicly shared evidence.
A Timeline
Stone, a longtime political operative who says he has no problem being called "a dirty trickster" with "sharp elbows," was employed by the Trump campaign for several months early in the presidential campaign. Stone parted ways with the campaign in August 2015 — Trump said he fired him; Stone said he resigned because he felt he could more effectively help Trump's cause outside the campaign, and that he remained in regular contact with Trump.
In June of the following year, the Democratic National Committee announced that its computers had been hacked by operatives of the Russian government. U.S. intelligence agencies say Russian intelligence had access to DNC computers for nearly a year, from July 2015 to June 2016.
The following day, a self-described hacker identified as Guccifer 2.0 took credit for the hack, and boasted that thousands of files and emails were provided to WikiLeaks.
On Aug. 5, Stone penned a story for the conservative website Breitbart, arguing that the Clinton campaign was scapegoating the Russians to hide the embarrassment of being hacked by a single individual. Stone's story was based on public tweets and blog posts from Guccifer 2.0.
On Aug. 21, Stone tweeted, "Trust me, it will soon the Podesta's time in the barrel."
On Oct. 7, WikiLeaks began publishing Podesta's emails.
Communications with Guccifer 2.0 and Assange
Schiff notes that Stone communicated with both Guccifer 2.0 and Assange (both of whom were deemed to have acted as proxies for Russian intelligence to release emails damaging to the Clinton campaign, according to a declassified intelligence community assessment released on Jan. 6).
Stone did communicate with Guccifer 2.0 in 2016 in a series of Twitter messages between Aug. 14 and Sept. 9 that Stone says he has since published in their entirety. In a lengthy interview with Stone published by Politico on March 27, Stone said that after he posted his Breitbart article, he learned that Guccifer 2.0 — who he said he does not believe to be a Russian agent — was banned from Twitter, and then was reinstated. Stone said he reached out to give Guccifer a social media "high-five," expressing his support for Guccifer's reinstatement "because I'm against censorship."
The rest of the messages, Stone says, are pretty innocuous. In one, Guccifer 2.0 writes, "please tell me if I can help u anyhow." But there is no record that Stone replied to that message. Twice, Stone asks Guccifer 2.0 to retweet his articles, and in one, Guccifer makes a benign comment about an article on election strategy, which Stone replies is "Pretty Standard."
Stone also revealed during a speech to the Southwest Broward Republican Organization on Aug. 8 that he had "communicated with Assange."
"I believe the next tranche of his documents pertain to the Clinton Foundation but there's no telling what the October surprise may be," Stone said.
Stone later clarified that he never spoke directly with Assange, but that the two have a mutual journalist friend — or what Stone referred to in a tea party speech as a "back-channel intermediary" — who told him in August that Assange "has the mother lode on Hillary [Clinton]" and that those emails would be released in October.
Stone said the information he received was no more specific than that, but enough to prompt him to make repeated statements and social media messages predicting upcoming bombshells related to Clinton. Stone said he also speculated that the hacked emails were related to the Clinton Foundation.
Stone says his Aug. 21 tweet about Podesta — that it would soon be Podesta's "time in the barrel" — had nothing to do with hacked emails, though. Two days prior, Trump's campaign chairman, Paul Manafort, quit the campaign amid media reports about prior business dealings with Russia-aligned leaders in Ukraine.
Stone said he was aware that Podesta also had business ties to Russia, and that journalists were beginning to look into those. That's what prompted the tweet, he said.
Indeed, earlier that year, media accounts based on the so-called Panama Papers reported that Podesta's company, the Podesta Group, had been hired to lobby on behalf of one of Russia's biggest financial institutions. And in October, the Wall Street Journal published an opinion piece on business ties between Podesta and a Russia-backed investment firm.
In an Oct. 19 story for Breitbart, Stone said Podesta's business ties to Russia were the motivation for the tweet.
Stone, Oct. 19, Breitbart: This because of a tweet I posted in August at the time my boyhood friend and colleague Paul Manafort was under attack for his perfectly legal work in Ukraine for a democratic political party. I predicted that Podesta's business dealings would be exposed. I didn't hear it from WikiLeaks, although Julian Assange and I share a common friend. I reported the story on my website.

 So let's be clear. I had no advance notice of WikiLeaks' hacking of Podesta's e-mails.
"There is no foreshadowing of Podesta's email," Stone said in his interview with Politico. "That's speculation. It's conjecture." Stone said any claim that he "orchestrated or strategized or knew the scope of what they [WikiLeaks] had and the scope of what they intended to release is false."
Stone has volunteered to testify before the House intelligence committee, and he says he'd like it to be in public.
A spokesperson for Schiff emailed us this statement: "During his opening statement, Ranking Member Schiff laid out the public record of Mr. Stone's statements, including his tweeted prediction regarding Podesta, his direct communications and defense of Guccifer 2.0, and his claims to be in contact with Julian Assange, either directly or through an intermediary. Along with a host of other issues of concern, Mr. Schiff stated that these matters could be completely coincidental – or they may not – but they do bear examination in any thorough investigation; in the context of the Russian Active Measures campaign during the election, these are questions that must be answered. At an appropriate time, the Committee will call Mr. Stone to testify, and Mr. Stone can answer these questions and others based on both public reporting and any other pertinent evidence."
Schiff is free to question what Stone meant by the tweet. But in the intelligence hearing, Schiff stated as a matter of fact that Stone predicted the release of Podesta's hacked emails, and questioned whether Stone's prediction was a coincidence or evidence of collusion with Russia. More information may emerge as a result of FBI and congressional investigations, but based on what is currently in the public domain, it's not an established fact that Stone knew in advance that Podesta's emails were hacked and would be published in October.
Update, Jan. 28, 2019: The special counsel's office arrested Stone on Jan. 25 and indicted him on seven counts, including making false statements, witness tampering and obstruction. The indictment says Stone lied to the House intelligence committee about, among other things, "his possession of documents pertinent to" the committee's investigation and "his communications with the Trump Campaign" about WikiLeaks' possession of material that could be damaging to Clinton and her campaign.
"On multiple occasions, STONE told senior Trump Campaign officials about materials possessed by Organization 1 and the timing of future releases," according to the indictment, which refers to WikiLeaks as "Organization 1."
For more information, see our ongoing, detailed timeline of the Russia investigation.
Share the Facts
1
11
FactCheck.org Rating:
Unsupported
"Roger Stone predicted that John Podesta would be a victim of a Russian hack and have his private emails published and did so even before Mr. Podesta himself was fully aware that his private emails would be exposed."
Adam Schiff
Democratic Congressman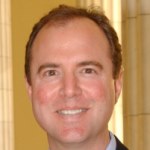 House intelligence committee hearing
Monday, March 20, 2017
03/20/2017