SciCheck Digest
The Pfizer/BioNTech COVID-19 vaccine was fully approved by the Food and Drug Administration, though an emergency use authorization also remains in place. Dr. Robert Malone misleadingly said Americans are being offered the shot only under the latter and that it carried different liability ramifications. The liability protections, afforded under a public health law, are the same for the two.
---
Full Story
The Food and Drug Administration issued the first full approval for a COVID-19 vaccine on Aug. 23. The full licensure for Pfizer/BioNTech's vaccine, called Comirnaty — specifically for those 16 and older — arrived some eight months after the vaccine first rolled out in the U.S. under an emergency use authorization.
An EUA is typically less stringent than the full licensure, which is called a biologics license application. But for the COVID-19 vaccine EUA, the FDA included some more rigorous requirements. The full licensure was based on more data from the phase 3 clinical trials, which monitored more than half of participants for at least four months after their second shots.
Online, the news of the FDA approval was in some circles met by claims trying to cast doubt on the legitimacy of the licensure. Some dubiously asserted federal officials had pulled a "bait and switch" on the public.
"FDA 'playing bait and switch' with Americans, tricking them into believing shots currently being offered have been granted full approval when they have not," declared the headline on LeoHohmann.com, shared on Facebook more than 5,000 times, according to CrowdTangle analytics data.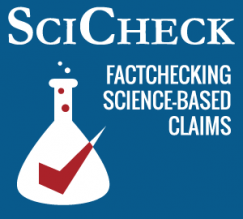 The story cited an interview with Dr. Robert Malone, a scientist who claims he invented mRNA technology and who has cast doubt on the COVID-19 vaccines in recent months.
In an interview with political strategist Steve Bannon on Aug. 24, Malone misleadingly said that the fully licensed product is not yet available — even though federal officials say the licensed vaccine is the same formulation as, and interchangeable with, the vaccine authorized for emergency use. He then falsely claimed that the vaccine that is available carries with it different liability implications.
Malone, "Bannon's War Room," Aug. 24: It's absolutely not available. … The Pfizer vaccine, which is what is currently available, is still under emergency use authorization and it still has the liability shield. … The product that's licensed is the BioNTech product which is substantially similar but not necessarily identical. It's called Comirnaty … and it's not yet available. They haven't started manufacturing it or labeling it. And that's the one that the liability waiver will no longer apply to. So the one that's actually licensed is not yet available and when it does become available, it will no longer have the liability shield.
The interview — in which Malone also claimed that "once again, the mainstream media has lied to you" — also appeared on the website Rumble and has been shared more than 10,000 times on Facebook.
While the COVID-19 vaccine manufacturers are largely shielded from liability, as we'll explain, Malone is wrong that the fully licensed Pfizer/BioNTech product falls outside those protections.
David Bowman, a spokesperson for the Health Resources and Services Administration — the federal agency that oversees compensation programs for those who allege injuries following vaccination — told us in an email that there "are no liability or compensation differences between a countermeasure approved under an EUA or one that has received full FDA approval."
Malone did not respond to our request for comment, but acknowledged in an Aug. 30 tweet that he was "wrong" about the purported differences in liability. Malone told the Washington Post's Fact Checker: "On this particular legal liability issue I did not hunt down the details myself, and relied on comments from a third party lawyer which were not fully correct."
Vaccine Under EUA & Full Approval Use Same Formula
It's true that an emergency use authorization still exists for the Pfizer/BioNTech vaccine. It authorizes the two-dose vaccine for those age 12 and older — and a third dose for those who are immunocompromised — while the FDA's full approval pertains to those 16 and older.
In an Aug. 23 letter to Pfizer, the FDA said "the EUA will remain in place for the Pfizer-BioNTech COVID-19 vaccine for the previously-authorized indication and uses, and to authorize use of COMIRNATY (COVID-19 Vaccine, mRNA) under this EUA for certain uses that are not included in the approved [biologics license application]."
The letter noted that, although Comirnaty is approved, "there is not sufficient approved vaccine available for distribution to this population in its entirety at the time of reissuance of this EUA. Additionally, there are no products that are approved to prevent COVID-19 in individuals age 12 through 15, or that are approved to provide an additional dose to the immunocompromised population described in this EUA."
So, in short, the Pfizer/BioNTech vaccine authorized for emergency use continues to be available both to meet demand and because it can be used for individuals — those 12 to 15, for example — for whom the full licensure of the vaccine isn't yet applicable.
But the FDA said that "the licensed vaccine has the same formulation as the EUA-authorized vaccine and the products can be used interchangeably to provide the vaccination series without presenting any safety or effectiveness concerns. The products are legally distinct with certain differences that do not impact safety or effectiveness."
Pfizer's representative told us the "legally distinct" reference relates to differences in manufacturing — for example, the licensed product may be made at different sites or use materials from different approved suppliers.
Liability Protections
The liability protections at the heart of Malone's claim stem from a federal law that in part affords broad protections to vaccine manufacturers and administrators in the event of a public health emergency. The Department of Health and Human Services invoked that law, the Public Readiness and Emergency Preparedness Act, in early 2020 as the U.S. began to grapple with COVID-19.
As the Congressional Research Service explains, "covered persons are generally immune from legal liability (i.e., they cannot be sued for money damages in court) for losses relating to the administration or use of covered countermeasures against COVID-19."
"The sole exception to PREP Act immunity is for death or serious physical injury caused by 'willful misconduct,'" the CRS report says.
The report explains: "In the PREP Act, Congress made the judgment that, in the context of a public health emergency, immunizing certain persons and entities from liability was necessary to ensure that potentially life-saving countermeasures will be efficiently developed, deployed, and administered."
The initial 2020 Department of Health and Human Services declaration invoking the PREP Act defined "Covered Countermeasures" as "any antiviral, any other drug, any biologic, any diagnostic, any other device, or any vaccine, used to treat, diagnose, cure, prevent, or mitigate COVID-19, or the transmission of SARS-CoV-2 or a virus mutating therefrom, or any device used in the administration of any such product, and all components and constituent materials of any such product."
Subsequent amendments have expanded that definition. For example, it also now applies to products that "limit the harm COVID-19 might otherwise cause." 
Like HRSA, the Pfizer representative told us that the liability protections pursuant to the public health emergency extend to both the vaccine under emergency use authorization and to the fully licensed Comirnaty.
While the companies are protected from liability, the CRS notes, "individuals who die or suffer serious injuries directly caused by the administration of covered countermeasures may be eligible to receive compensation through the Countermeasures Injury Compensation Program," or CICP — a federal system.
And Bowman, the HRSA spokesperson, also told us that both "FDA authorized and approved COVID-19 vaccines, including Comirnaty, are covered countermeasures under" CICP.
Outside of a public health emergency, manufacturers of routine vaccines are also largely shielded from claims. As we've explained before, that protection dates back to the 1970s, when vaccine makers and health care providers were facing costly lawsuits that put their operations in question — leading Congress to pass the National Childhood Vaccine Injury Act in 1986.
That act, while giving manufacturers protections from lawsuits, created a compensation program known as the National Vaccine Injury Compensation Program, or VICP. It also requires health care providers to report side effects that occur after immunization to the Vaccines Adverse Event Reporting System.
While the COVID-19 vaccines fall under CICP, at some point the COVID-19 vaccines are expected to be added to VICP, said Renée Gentry, director of the Vaccine Injury Litigation Clinic at George Washington University.
"Once it's no longer in emergency use and it's recommended for children, it should go into the VICP," Gentry told us in a phone interview.
There is bipartisan legislation in Congress to expedite the addition of new vaccines to VICP, which normally can take upward of two years, Gentry noted.
The transition of a vaccine from CICP (an administrative process) to VICP (a legal process) does raise some questions and concerns — including whether those who file under CICP (which has a one-year statute of limitations) will be able to pursue a claim under VICP, Gentry said. There are key differences, including that the latter comes with the right to an attorney and to appeal.
There have been 686 claims for allegations of deaths or injuries filed with CICP in relation to the COVID-19 vaccines, as of Aug. 2, though almost all are still being adjudicated. One claim — for "Swelling of the Tongue and Throat, Difficulty Speaking and Swallowing and Dizziness" — is listed as being resolved and was denied because "the standard of proof for causation was not met and/or a covered injury was not sustained."
As we've explained before, hundreds of millions of COVID-19 vaccine doses have been administered in the U.S., with most recipients reporting minor, temporary side effects such as pain at the injection site, fatigue, headache or muscle pain. There have been some rare, more serious side effects observed with the vaccines — though health officials say the benefits continue to outweigh the risks.
Editor's note: SciCheck's COVID-19/Vaccination Project is made possible by a grant from the Robert Wood Johnson Foundation. The foundation has no control over FactCheck.org's editorial decisions, and the views expressed in our articles do not necessarily reflect the views of the foundation. The goal of the project is to increase exposure to accurate information about COVID-19 and vaccines, while decreasing the impact of misinformation.
Sources
"About the National Vaccine Injury Compensation Program." Health Resources and Services Administration. Accessed 27 Aug 2021.
Bartlett, Tom. "The Vaccine Scientist Spreading Vaccine Misinformation." The Atlantic. 12 Aug 2021.
Bowman, David. Spokesman, Health Resources and Services Administration. Email to FactCheck.org. 27 Aug 2021.
"Countermeasures Injury Compensation Program (CICP) Data." Health Resources and Services Administration. Accessed 30 Aug 2021.
Department of Health and Human Services. "Declaration Under the Public Readiness and Emergency Preparedness Act for Medical Countermeasures Against COVID-19." Federal Register. Published 17 Mar 2020.
"FDA Approves First COVID-19 Vaccine." Press release, Food and Drug Administration. 23 Aug 2021.
"FDA Takes Key Action in Fight Against COVID-19 By Issuing Emergency Use Authorization for First COVID-19 Vaccine." Press release, Food and Drug Administration. 11 Dec 2020.
Gentry, Renée. Director, Vaccine Injury Litigation Clinic, George Washington University. Phone interview with FactCheck.org. 27 Aug 2021.
Hinton, Denise M. Letter to Pfizer reissuing COVID-19 Vaccine EUA. Food and Drug Administration. 23 Aug 2021. 
Jaramillo, Catalina. "Viral Posts Misuse VAERS Data to Make False Claims About COVID-19 Vaccines." FactCheck.org. Updated 26 Aug 2021.
Malarkey, Mary A. and Marion F. Gruber. BLA approval letter to BioNTech Manufacturing GmbH. Food and Drug Administration. 23 Aug 2021.
McDonald, Jessica and Catalina Jaramillo. "Viral Video Makes False and Unsupported Claims About Vaccines." FactCheck.org. Updated 11 Aug 2021.
Pfizer. Email to FactCheck.org. 27 Aug 2021.
"The PREP Act and COVID-19: Limiting Liability for Medical Countermeasures." Congressional Research Service. 19 Mar 2021.