Q: Does a proposed law in Washington state say that the government can take children away from parents who don't agree to gender transition surgery?
A: No. Under the bill, licensed youth shelters no longer have to report the location of a runaway child to the child's parents if the child is seeking gender-affirming or reproductive care. Instead, the shelters must notify the state's child services department.
FULL QUESTION
Is it true that SB-5599 say[s] that the government can take away minors from parents if they refuse to agree to gender Transition Surgery[?]
FULL ANSWER
A bill in the state of Washington that would allow licensed youth and homeless shelters to notify the state's child services department in lieu of a parent in cases where a minor has left home in order to pursue gender-affirming or reproductive care is moving toward passage.
Critics say that it would interfere with parental rights, while advocates say it's a necessary change to keep runaway minors safe and off the streets.
The bill has passed both houses of the legislature and Washington Gov. Jay Inslee, a Democrat, has signaled that he is likely to sign the legislation.
"We believe it is better to have a young person in a shelter with some adult supervision than having them out living on the streets — maybe being trafficked, sexually trafficked, maybe being exposed to drugs," Inslee said at an April 13 press conference.
The proposed law would affect about a dozen minors each year, the office of state Sen. Marko Liias, who sponsored the bill, told us in an email.
"It's not like kids are coming by the thousands or even by the hundreds," Jarel Sanders — who is on the board of directors at Equal Rights Washington, which has lobbied for the bill — told FactCheck.org in a phone interview.
As it stands now, licensed shelters in Washington can contact the children's services department instead of parents if there are "compelling reasons" to do so. The compelling reasons include circumstances in which notifying a parent would subject the minor to abuse or neglect, which is defined as sexual abuse or exploitation, injury, or negligent treatment or maltreatment.
The bill would add the pursuit of "protected health care services" to the list of "compelling reasons." Protected health care services would include reproductive health care, meaning contraception and abortion, and gender-affirming care, which we'll explain further below.
The law would still — as it currently does — require the children's department to make a good faith attempt to notify a parent after a minor is referred for care and it must "offer services designed to resolve the conflict and accomplish a reunification of the family."
That would be handled through the department's Family Reconciliation Services, Nancy Gutierrez, a spokeswoman for the state's Department of Children, Youth & Families, told FactCheck.org in an email.
FRS offers short-term family counseling and referrals for mental health care, among other services, with the aim of keeping families together.
"We would focus on offering services designed to resolve familial conflicts and accomplish reunification as directed by the legislation," Gutierrez said.
Mike Faulk, a spokesman for Inslee, told us the same thing in an email.
"DCYF's main role is to offer services designed to resolve family conflicts and accomplish a reunification of the family," he said.
But online posts have misrepresented the proposed legislation, prompting confusion.
For example, Donald Trump Jr. wrote on Twitter, "Washington passes bill allowing the state to TAKE CHILDREN AWAY FROM PARENTS that do not consent to their child's gender transition surgeries…"
And the conservative website 100 Percent Fed Up posted a headline claiming: "BREAKING: State of Washington Passes Bill Allowing Government to Take Minor Children Away From Parents If They Refuse To Agree to Gender Transition Surgery." The site shared that story with its 1.5 million Facebook followers.
Those claims misleadingly exaggerate the bill's impact.
No Change to Medical Consent Laws
The online claims suggest that the bill would create a new exception allowing minors to undergo major medical procedures without parental consent. But the bill doesn't change the state's medical consent laws.
Under state law, those under age 18 don't generally have the right to make medical decisions without parental consent.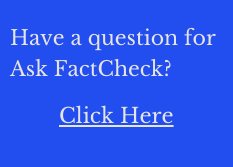 There is, however, an exception that was introduced in 2022 that allows homeless youth — as defined by the federal McKinney-Vento Homeless Assistance Act — to get consent from a school nurse, school counselor or homeless student liaison for "nonemergency, outpatient, primary care services, including physical examinations, vision examinations and eyeglasses, dental examinations, hearing examinations and hearing aids, immunizations, treatments for illnesses and conditions, and routine follow-up care customarily provided by a health care provider in an outpatient setting, excluding elective surgeries."
Kim Justice, executive director of Washington's Office of Homeless Youth Prevention & Protection Programs, told FactCheck.org in an email: "SB 5599 does not make any changes to the types of health care available to homeless youth or how they access that care. The bill only pertains to situations in which the Department of Children, Youth, and Families would be notified instead of a parent regarding a youth's admission to a shelter or host home program."
A Range of Gender-Affirming Care
A related suggestion from the online posts is the emphasis on "gender transition surgeries," as if surgery is the primary type of treatment.
But gender-affirming care is much more encompassing than just surgery. The Washington bill uses this definition: "[A] service or product that a health care provider… prescribes to an individual to support and affirm the individual's gender identity."
The World Health Organization has explained that "gender-affirmative health care can include any single or combination of a number of social, psychological, behavioural or medical (including hormonal treatment or surgery) interventions designed to support and affirm an individual's gender identity."
In addition, gender–affirming surgery — which includes facial surgery, surgery to either reduce or augment breasts and genital surgery — is generally performed on adults.
"Although current protocols typically reserve surgical interventions for adults," says the American Academy of Pediatrics' policy statement on care for transgender children and adolescents, "they are occasionally pursued during adolescence on a case-by-case basis, considering the necessity and benefit to the adolescent's overall health and often including multidisciplinary input from medical, mental health, and surgical providers as well as from the adolescent and family."
So surgical procedures are uncommon for minors in general, and that's expected to be the case for those who would be affected by the Washington bill.
Some medical options for gender-affirming care for minors include puberty blockers and hormone therapy, the effects of which are either reversible or partially reversible.
The most recent standards of care published in 2022 by the World Professional Association for Transgender Health advise that adolescents, their parents and their doctors should understand the evidence for both medical and surgical interventions before starting treatment.
"It seems reasonable that decisions to move forward with medical and surgical treatments should be made carefully," the association says. "Despite the slowly growing body of evidence supporting the effectiveness of early medical intervention, the number of studies is still low, and there are few outcome studies that follow youth into adulthood."
The Washington bill would largely provide transgender youth with doctors who offer a safe and understanding environment — calling patients by their preferred pronouns, for example — and connecting them to counselling, Sanders said.
"Surgeries are not the majority," he said, explaining that the bill is much more about social and therapeutic services. The goal is really to reduce suicide attempts, Sanders said.
Gender-affirming care, which can reduce that risk, is supported by more than two dozen major medical organizations, including the American Medical Association, the American Psychiatric Association, the Endocrine Society and the American Academy of Pediatrics.
"Evidence has demonstrated that forgoing gender-affirming care can have tragic consequences," the AMA wrote in a recent letter urging governors to reject bans on gender-affirming care. The letter cited heightened incidences of mental health disorders among transgender people, which, it said, "is widely thought to be a consequence of minority stress, the chronic stress from coping with societal stigma, and discrimination because of one's gender identity and expression. Because of this stress, transgender minors also face a significantly heightened risk of suicide."
"Transgender children, like all children, have the best chance to thrive when they are supported and can obtain the health care they need," the letter said. "Studies suggest that improved body satisfaction and self-esteem following the receipt of gender-affirming care is protective against poorer mental health and supports healthy relationships with parents and peers. Studies also demonstrate dramatic reductions in suicide attempts, as well as decreased rates of depression and anxiety."
Providing Safe Shelter
Another major claim in the online posts is that the bill would impact laws regarding the removal of children from their homes.
That's not the case, said Laurie Lippold, director of public policy at Partners for Our Children, housed at the University of Washington, which researches the child welfare system.
Current state law requires Child Protective Services to initiate a process overseen by the courts to remove a child in the case of abuse or neglect.
This bill doesn't propose changes to those laws.
It wouldn't change any child abuse reporting laws or justification requirements for removing children from homes, Lippold said.
Rather, the bill is designed to ensure that minors who have left home have access to safe shelter.
So, the claims that Washington has passed a sweeping new bill that will result in teens being taken from their homes to undergo surgery are vastly overstating the reality. The proposed law would likely affect about a dozen vulnerable transgender minors each year by providing them with housing if they have left home in order to pursue certain types of gender-affirming or reproductive care.
---
Editor's note: FactCheck.org does not accept advertising. We rely on grants and individual donations from people like you. Please consider a donation. Credit card donations may be made through our "Donate" page. If you prefer to give by check, send to: FactCheck.org, Annenberg Public Policy Center, 202 S. 36th St., Philadelphia, PA 19104.
Sources
Johns, Michelle M., et al. "Transgender Identity and Experiences of Violence Victimization, Substance Use, Suicide Risk, and Sexual Risk Behaviors Among High School Students — 19 States and Large Urban School Districts, 2017." Morbidity and Mortality Weekly Report. 25 Jan 2019.
Herman, Jody L., Taylor N.T. Brown and Ann P. Haas. "Suicide Thoughts and Attempts Among Transgender Adults." UCLA School of Law Williams Institute. Sep 2019.
Paley, Amit, et al. "2022 National Survey on LGBTQ Youth Mental Health." Trevor Project. Accessed 22 Apr 2023.
Washington State Legislature. Bill Information — SB 5599. Accessed 21 Apr 2023.
Liias, Marko and Joe Nguyen. "What the right has wrong about caring for trans youth." Seattle Times. Updated 24 Feb 2023.
Inslee, Jay (@GovJayInslee). "WATCH: Governor Inslee Media Availability." YouTube. 13 Apr 2023.
Sanders, Jarel. Board of directors, Equal Rights Washington. Telephone interview with FactCheck.org. 20 Apr 2023.
Health and Human Services, Office of Population Affairs. Gender-Affirming Care and Young People. Accessed 21 Apr 2023.
Hut Erin. Spokeswoman, Sen. Marko Liias. Email to FactCheck.org. 26 Apr 2013.
Gutierrez, Nancy. Spokeswoman, Washington Department of Children, Youth & Families. Email to FactCheck.org 1 May 2023.
Faulk, Mike. Spokesman, Gov. Jay Inslee. Email to FactCheck.org. 1 May 2023.
Cleveland Clinic. Gender Affirmation (Confirmation) or Sex Reassignment Surgery. Reviewed 3 May 2021.
Liang, Fan. "Gender Affirmation Surgeries." Johns Hopkins Medicine. Accessed 24 Apr 2023.
Rafferty, Jason, et al. "Ensuring Comprehensive Care and Support for Transgender and Gender-Diverse Children and Adolescents." American Academy of Pediatrics. 1 Oct 2018.
Justice, Kim. Executive director, Washington's Office of Homeless Youth Prevention & Protection Programs. Email to FactCheck.org. 1 May 2023.
Coleman, E., et al. "Standards of Care for the Health of Transgender and Gender Diverse People, Version 8." International Journal of Transgender Health. 15 Sep 2022.
Smith, Timothy M. "What to know about gender-affirming care for younger patients." American Medical Association. 21 Dec 2021.
American Psychiatric Association. "Position Statement on Access to Care for Transgender and Gender Diverse Individuals." Jul 2018.
Endocrine Society. Transgender Health — An Endocrine Society Position Statement. 16 Dec 2020.
Revised Code of Washington. RCW 26.28.015. Age of majority for enumerated specific purposes. Accessed 25 Apr 2023.
Washington State Legislature. Bill Information — SB 5883. Accessed 25 Apr 2023.
Revised Code of Washington. RCW 7.70.065. Informed consent—Persons authorized to provide for patients who do not have capacity—Priority—Unaccompanied homeless minors. Accessed 25 Apr 2023.
Lippold, Laurie. Director of public policy, Partners for Our Children. Telephone interview with FactCheck.org. 20 Apr 2023.
Washington State Department of Children, Youth & Families. Placement Out-of-Home and Conditions for Return Home. Updated 20 Oct 2022.