SciCheck Digest
Dozens of studies support the use of the mRNA COVID-19 vaccines, which have a good safety profile and work well in preventing severe disease and death. Yet, citing a single, flawed paper, a British cardiologist known for peddling misinformation has misleadingly argued that the shots are harmful and "should never have been approved."
---
Full Story
The mRNA COVID-19 vaccines from Pfizer/BioNTech and Moderna have been shown to be safe and effective, both in clinical trials and in numerous studies conducted since their release. Vaccine safety monitoring systems have worked as expected to identify a few rare serious side effects, but evidence shows that the benefits of vaccination continue to outweigh any potential risks.
COVID-19, the disease caused by SARS-CoV-2, has killed more than 1 million people in the United States, and more than 6 million have been hospitalized with the disease since the beginning of the pandemic, according to the Centers for Disease Control and Prevention. Some fraction of people suffer from lingering or new symptoms after their infections that can last for months or years and be debilitating.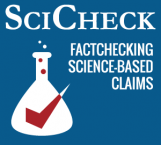 But on an episode of "The Joe Rogan Experience" podcast that aired on April 29, Dr. Aseem Malhotra, a British cardiologist known for spreading misinformation about the vaccines, misleadingly claimed that data from the original mRNA COVID-19 vaccine trials showed the vaccines are more harmful than the disease. His claims are based on a problematic reanalysis of the trial data published in Vaccine last fall.
"In my whole career, looking at all of the drugs and knowing about many different drugs that are prescribed, I've never seen something when you look at the data which has such poor effectiveness and such unprecedented harms," Malhotra said, in a section of the three-hour-interview that went viral on social media.
Malhotra cited the Vaccine study to claim that data from the trials showed "you were more likely to suffer a serious adverse event from taking the vaccine — hospitalization, disability, life-changing event— than you were to be hospitalized with COVID. So what that means is, it's highly likely this vaccine, mRNA vaccine, should never have been approved for a single human in the first place."
But experts have been highly critical of the Vaccine paper, and an abundance of other data contradict it. Experts and fact-checkers, including FactCheck.org, have said it has numerous problems.
One of the authors of the paper, Dr. Joseph Fraiman, an emergency medicine physician in Louisiana, joined a panel of contrarian experts gathered by Florida Gov. Ron DeSantis in December to falsely suggest the shots were too risky. As we've written, the paper was also cited in a report that falsely claims COVID-19 vaccines caused 310,000 excess deaths in 2021 and 2022.
In September, Malhotra cited the same paper in a two-part article he published in a diabetes-focused journal he edits, in which he called for a global pause on the COVID-19 mRNA vaccines.
Malhotra's ideas on nutrition, including promoting high-fat diets and dismissing the importance of keeping saturated fat consumption low, have been labeled as misleading and irresponsible. The British Heart Foundation has also criticized his claims on cholesterol and statins, drugs that lower cholesterol levels.
Faulty Reanalysis
The study upon which Malhotra based his claims is a reanalysis of the serious adverse events reported in the main Pfizer/BioNTech and Moderna COVID-19 vaccine trials. Adverse events are health issues that occur following vaccination, but are not necessarily caused by vaccination. The authors of the study claimed to have found that people who received the vaccine had a higher risk of what are called serious adverse events of special interest than those who didn't.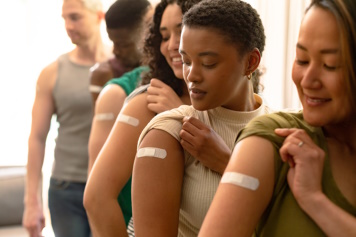 But as we've explained before, one of the problems of the paper is that while the authors focused on serious adverse events of special interest, the trial reported all serious adverse events. As a result, the authors chose the events they thought corresponded to the ones of special interest, which could have resulted in cherry-picking, critics say.
A second issue is that the authors compared the number of people hospitalized with COVID-19 with the number of adverse events of special interest – instead of comparing it with the number of people who experienced these events. That's problematic because each person could report multiple symptoms or conditions.
Also, a hospitalization can be more serious than some of the adverse events, such as rashes or diarrhea, as Susan Oliver, an Australian scientist who corrects misinformation on YouTube, has explained.
Fraiman has argued against that critique and others. But Jeffrey Morris, director of the division of biostatistics at the University of Pennsylvania, told us in December that the authors' response to the problems raised was not "sufficient or convincing."
The benefits of vaccination are also underestimated in the study, Morris told us, because while the protection lasts a long time, the data only reflect the duration of the trials.
By ignoring the rest of the vast literature on the COVID-19 vaccines in favor of a single, flawed analysis, Malhotra is exaggerating the risks of vaccination and providing a misleading and highly skewed view of the risks and benefits.
---
Editor's note: SciCheck's articles providing accurate health information and correcting health misinformation are made possible by a grant from the Robert Wood Johnson Foundation. The foundation has no control over FactCheck.org's editorial decisions, and the views expressed in our articles do not necessarily reflect the views of the foundation.
Sources
Selected Adverse Events Reported after COVID-19 Vaccination. CDC website. Updated 7 Mar 2023.
COVID Data Tracker. CDC website. Updated 4 May 2023.
McDonald, Jessica, and Catalina Jaramillo. "DeSantis' Dubious COVID-19 Vaccine Claims." FactCheck.org. Updated 2 May 2023.
Fraiman, Joseph, et al. "Serious adverse events of special interest following mRNA COVID-19 vaccination in randomized trials in adults." Vaccine. 22 Sep 2022.
Jaramillo, Catalina. "No Credible Evidence COVID-19 mRNA Vaccines 'Dramatically Increase' Heart Attack Risk, Contrary to Flawed Abstract." FactCheck.org. 16 Dec 2021.
Reuters Fact Check. "Fact Check-No evidence COVID-19 mRNA vaccines are significant contributing factor to UK's 30,000 excess cardiovascular deaths." Reuters. 24 Jan 2023.
Carballo-Carbajal, Iria. "Article by cardiologist Aseem Malhotra made unsupported claims about the benefits and risks of COVID-19 vaccination." Health Feedback. 26 Sep 2022.
Davis, Nicola."BBC criticised for letting cardiologist 'hijack' interview with false Covid jab claim." 13 Jan 2023.
Goldhamer, Marisha. "UK cardiologist misleads on Covid-19 vaccine safety." AFP Canada. 14 Oct 2022.
McDonald, Jessica. "A Guide to Moderna's COVID-19 Vaccine." FactCheck.org. Updated 21 Apr 2023.
McDonald, Jessica. "A Guide to Pfizer/BioNTech's COVID-19 Vaccine." FactCheck.org. Updated 21 Apr 2023.
PubPeer. "Serious adverse events of special interest following mRNA COVID-19 vaccination in randomized trials in adults." accessed 8 May 2023.
Oliver, Susan. "Antivaxxers fooled by P-Hacking and apples to oranges comparisons." YouTube Back to the Science. 26 Jun 2022.
"Study comparing side effects of Covid-19 and vaccines nothing to do with WHO." Full Fact. 28 Jul 2022.
Teoh, Flora. "Studies show that the benefits of COVID-19 vaccines outweigh their risks; preprint claiming to show otherwise is flawed." Health Feedback. 22 Jun 2022.
Payne, Ed. "Fact Check: Moderna, Pfizer Vaccines Do NOT Show Increased Risk Of Serious Adverse Events Of Special Interest In Randomized Trials." Lead Stories. 1 Jul 2022.
Yandell, Kate. "No Evidence Excess Deaths Linked to Vaccines, Contrary to Claims Online." FactCheck.org. 17 Apr 2023.
Mole, Beth. "Experts: Headline-grabbing editorial on saturated fats 'bizarre,' 'misleading'." Ars Technica. 26 Apr 2017.
British Heart Foundation. "Fat controversy hits headlines." Heart Matters. Accessed 5 May 2023.
Campbell, Denis. "National Obesity Forum faces backlash over 'dangerous' diet advice." The Guardian. 28 May 2016.
Holland, Kimberly. "The Pioppi Diet Claims to Know the Secret to a Long, Healthy Life." Healthline. Updated 9 Nov 2017.
Harris-Fry, Nick. "Here's What A Dietitian Thinks Of The Pioppi Diet." Coachweb. 5 Jul 2017.
DiNuzzo, Emily. "A new trendy diet called Pioppi claims to have found the secret cure for obesity, cancer, and diabetes — but it's not revolutionary." Insider.com. 12 Oct 2017.
British Heart Foundation. "Flawed cholesterol study makes headlines." Heart Matters. Accessed 5 May 2023.