Q: Is Rep. Adam Schiff's sister married to the son of George Soros?

A: No. The congressman doesn't even have a sister.
FULL QUESTION
Was Adam Schiff's sister Melissa married to George Soros' son Robert?
FULL ANSWER
Democratic Rep. Adam Schiff does not have a sister, and there is no known relationship between the congressman and Melissa Schiff, who married a son of liberal billionaire George Soros.
But an article posted Feb. 5 by the website 50 State Report says that the congressman is related to Soros by marriage. Facebook users reported the story, which was also posted on other websites, as potentially false news. Our readers asked us about it, too.
The article attacks Schiff, the ranking minority member of the House intelligence committee, for criticizing the release of Republican Rep. Devin Nunes' controversial memo about a 2016 surveillance order related to the Russia investigation.
"Adam Schiff, who fought last week's release of the memo, has described it as a misleading, inaccurate attempt to discredit the investigation of the special counsel, Robert S. Mueller III, into the Trump campaign's false ties to Russia," the article starts. "He has emerged as a visible nemesis of Americans, appearing almost daily on television to discuss the various fake investigations of President Trump."
The headline on the article reads: "Schiff's Hatred For Americans Makes Sense When You Consider His Sister Is Married To George Soro's Son."
Schiff doesn't have a sister, though.
The article says, "Billionaire George Soros's son Robert and his estranged wife Melissa Schiff are at risk of forfeiting their entire art collection — including pieces by Jeff Koons and Christopher Wool — if they can't agree on its value, his lawyer said."
That was actually copied from an article about the former couple's pending divorce that ran in the New York Post last September.
The fact is Adam is the son of Edward and Sherrill Schiff, according to multiple news reports, while Melissa is the daughter of Haskel and Marlene Schiff, according to a 1992 wedding announcement in the New York Times.
The congressman's office told FactCheck.org in an email that he has no known relation to Melissa, who is also not his daughter, as at least one online commenter claimed.
Schiff has just one sibling, a brother named Daniel, a spokeswoman confirmed. The congressman has two children, Alexa and Elijah.
Editor's note: FactCheck.org is one of several organizations working with Facebook to help identify and label viral false stories flagged by readers on the social media network.
Sources
"Schiff's Hatred For Americans Makes Sense When You Consider His Sister Is Married To George Soro's Son." 50statereport.com. 5 Feb 2018.
"Schiff's Hatred For Americans Makes Sense When You Consider His Sister Is Married To George Soro's Son." Blingnews.com. 6 Feb 2018.
Tillet, Emily. "Rep. Adam Schiff says Nunes memo doesn't 'vindicate' Trump." CBS News. 4 Feb 2018.
Bain, Jennifer. "Soros kid's divorce may cost him his art collection." New York Post. 6 Sep 2017.
Levy, Gabrielle. "10 Things You Didn't Know About Adam Schiff." U.S. News & World Report. 10 Apr 2017.
Torok, Ryan. "The making of Adam Schiff: Why is this man taking on the president?" Jewish Journal. 12 Apr 2017.
"Paid Obituaries." Sun-Sentinel. 4 Jul 2008.
"WEDDINGS; Melissa Schiff, Robert D. Soros." New York Times. 24 May 1992.
Schiff, Adam. "Biography." Schiff.house.gov. Accessed 7 Feb 2018.
Share the Facts
2018-02-08 21:20:30 UTC
7
1
11
FactCheck.org Rating:
False
Claim Rep. Adam Schiff's sister is married to George Soros' son.
Various websites
–
http://50statereport.com/schiffs-hatred-for-americans-makes-sense-when-you-consider-his-sister-is-married-to-george-soros-son/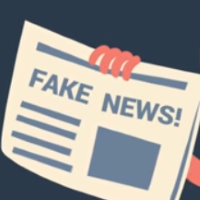 Monday, February 5, 2018
2018-02-05