SciCheck Digest
Hall of Fame boxer Marvelous Marvin Hagler "died on March 13 of natural causes," according to a statement posted on his official website. In a Facebook post, his widow, Kay Hagler, wrote that his death was not the result of a COVID-19 vaccination, as social media posts have claimed without evidence.
---
Full Story
There is no evidence that the death of 66-year-old Marvelous Marvin Hagler, a former middleweight boxing champion, was caused by a COVID-19 vaccine, as some have claimed or suggested on social media. It's the second time this year that we have written about unsubstantiated claims that the vaccines led to a famous Black athlete's death.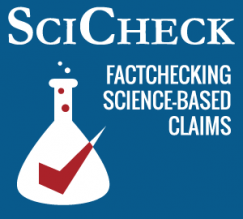 Hagler's wife, Kay Hagler, announced on Facebook March 13 that he passed unexpectedly that day. Less than 48 hours later, she went back to the popular platform to refute online rumors about how her late husband died.
"For sure wasn't the vaccine that caused his death," she wrote in a March 15 post on Hagler's verified fan club page. "My baby left in peace with his [usual] smile and now is not the time to talk nonsense."
TMZ Sports reported that James Hagler, one of the boxing legend's sons, said his father passed away after he had gone to the hospital for chest pains and trouble breathing. A message later posted on Marvelous Marvin Hagler's official website said he died "of natural causes near his home in New Hampshire."
No other details were provided in the brief statement.
Many social media claims linking Hagler's death to a COVID-19 vaccination were based solely on a post from Thomas Hearns, one of his most famous boxing rivals.
The day Hagler died, Hearns — in a since-deleted post — took to Instagram to encourage people to pray for his friend and former opponent, whom he said had suffered complications after a vaccination.
"A real true warrior Pray for the king and his family .. he's in ICU fighting the after effects of the vaccine!" Hearns wrote — without disclosing the source of that information. 
In her Facebook post, Kay Hagler never actually confirmed whether her husband had been vaccinated against COVID-19.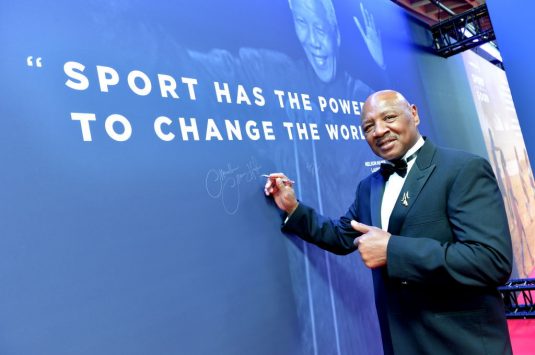 In a follow-up post that also was deleted, Hearns said that his original post about Hagler was not intended to be an "anti vaccine campaign."
Yet that's exactly how some have used his post on social media.
"The vaccine killed Marvin Hagler," one Twitter user wrote in a post including a screenshot of Hearns' comments on Instagram, for example.
In another post referencing Hearns' original comments, a Facebook user wrote, in part: "Marvin Hagler passed away at age of 66 after receiving the Covid vaccine. When will people wake up. Thousands are dying and tens of thousands are being injured by the vaccine."
But even if Hagler was vaccinated before his death, it's wrong to assume the vaccine caused his passing. SciCheck has written before about that faulty reasoning.
The Centers for Disease Control and Prevention has emphasized that the three COVID-19 vaccines approved for emergency use in the U.S. are safe and effective.
The CDC says common vaccination side effects include fatigue, headache, chills, fever and nausea, as well as pain and swelling at the site of the injection.
But more severe allergic reactions are "rare" and have "occurred in approximately 2 to 5 people per million vaccinated" in the U.S. That's based on events reported to the Vaccine Adverse Event Reporting System, the CDC says. Anyone can submit a report to VAERS, regardless of whether a reaction that occurs after immunization is thought to be linked to the vaccine. 
Further, as of March 16, CDC and Food and Drug Administration physicians had investigated all 1,913 VAERS reports of death among people who received a COVID-19 vaccine and found "no evidence that vaccination contributed to patient deaths."
At the time, more than 109 million COVID-19 vaccine doses had been administered in the U.S.
Editor's note: SciCheck's COVID-19/Vaccination Project is made possible by a grant from the Robert Wood Johnson Foundation. The foundation has no control over our editorial decisions, and the views expressed in our articles do not necessarily reflect the views of the foundation. The goal of the project is to increase exposure to accurate information about COVID-19 and vaccines, while decreasing the impact of misinformation.
Sources
"Marvelous Marvin Hagler Former Champ Dead At 66 … Had Breathing Trouble." TMZ Sports. 13 Mar 2021.
MacGuill, Dan. "Did Marvelous Marvin Hagler Die From COVID-19 Vaccination?" Snopes.com. 15 Mar 2021.
Blitz, Sam, Malcolm Brown and Rory Tingle. "Anti-vaxxers hijack boxing legend Marvin Hagler's death after rival Tommy Hearns said he was 'in ICU fighting after-effects of vaccine': Boxer's family says 66-year-old actually died of natural causes at home." Daily Mail. 14 Mar 2021.
Boston Globe. "Marvelous Marvin Hagler, former undisputed middleweight champion, dead at age 66." Boston.com. 14 Mar 2021.
U.S. Centers for Disease Control and Prevention. Selected Adverse Events Reported after COVID-19 Vaccination. Accessed 16 Mar 2021.
---
---