Updated COVID-19 vaccines are being rolled out in the U.S., aimed at targeting the latest, prevalent variants of the disease.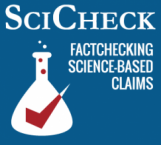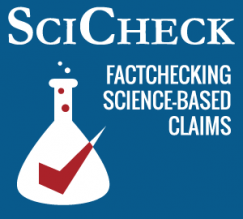 The updated vaccines, from Pfizer/BioNTech and Moderna, are available for those ages 6 months and older. The Food and Drug Administration approved the mRNA vaccines on Sept. 11 for those 12 years of age and up, and the FDA issued an emergency use authorization for children ages 6 months to 11 years old. The next day, the Centers for Disease Control and Prevention's Advisory Committee on Immunization Practices voted 13 to 1 to recommend that everyone 6 months and older should get the shots, and the CDC endorsed that recommendation.
The 2023-2024 vaccines, as the FDA and CDC have referred to them, come one year after the rollout of the vaccine makers' bivalent booster vaccines, the first version of COVID-19 vaccines updated to target circulating variants. With the latest FDA action, the bivalent boosters are no longer FDA-authorized and won't be available.
On Oct. 3, the FDA authorized updated Novavax vaccines for people 12 years old and up, which also replaced the company's original doses.
The updated shots target the omicron variant that has dominated new cases this year. The release comes as the U.S. has seen an uptick in new hospitalizations due to COVID-19 in recent weeks, though the figures so far — nearly 19,000 new hospital admissions for the week of Sept. 2 — are half the peak numbers for the COVID-19 surge late last year, according to the CDC.
Here we answer common questions about the latest vaccines.
How are these updated shots different from the last one?
All of the Pfizer/BioNTech and Moderna COVID-19 vaccines — the originals, the bivalent boosters and the latest updates — use the same mRNA technology to trigger an immune response to the spike protein of SARS-CoV-2, the virus that causes COVID-19. The spike protein is what the virus uses to enter cells. The mRNA in these vaccines provides instructions for cells to make their own spike proteins, which subsequently generates protective antibodies and T cells in the body.
The difference between the versions of the vaccines is in what type of spike protein they prompt the body to make. The mRNA in the 2023-2024 vaccines instructs cells to make the spike protein of omicron variant XBB.1.5. Similarly, the updated Novavax vaccine uses XBB.1.5 spike proteins, rather than those of the original virus. The XBB.1.5 variant became a concern at the end of last year, when the CDC projected it made up 40.5% of new COVID-19 cases in the U.S., a figure that rose to nearly 90% by early March.
In mid-June, the FDA told vaccine manufacturers to target the XBB lineage for the updated vaccines.
While the prevalence of XBB.1.5 specifically has dropped precipitously since, various XBB derivatives account for an estimated majority of new cases, combined, as of early September. Another variant, EG.5, which accounts for one-fifth of new cases, is a descendant of an XBB variant and similar to XBB.1.5.
Last year's updated mRNA vaccine was bivalent, with half of the mRNA targeting the original virus and half targeting certain omicron variants. The 2023-2024 vaccine, a monovalent, only targets the XBB.1.5 variant.
Who is eligible to get an updated vaccine?
Everyone 6 months of age and older is eligible for the mRNA vaccines, while the protein-based Novavax vaccine is available to people 12 years of age and older.
The FDA said those age 5 and older can get a single dose of either mRNA vaccine if at least two months have passed since the prior COVID-19 vaccine dose. Unvaccinated people can also get a single dose.
Children ages 6 months through 4 years who previously were vaccinated are eligible to get one or two doses, depending on which vaccines they have received and when.
Children in this age group who haven't been vaccinated against COVID-19 can get three doses of the latest Pfizer vaccine or two doses of Moderna's.
For the Novavax vaccine, those 12 and older who haven't been vaccinated can receive two doses; those who have been vaccinated more than two months ago can get one dose.  
Those who are immunocompromised can also receive additional doses of any of these updated vaccines.
As for how long to wait after a recent COVID-19 infection, the CDC has suggested three months before getting a vaccine. But some experts say people who aren't at high-risk for severe disease can wait longer than that. "There's also some evidence to support waiting as long as six months after a COVID infection to receive an updated COVID vaccine," Andy Pekosz, a microbiology and immunology professor at Johns Hopkins' Bloomberg School of Public Health, said in a Q&A on the updated vaccine. That's because a recent infection should provide protection against getting COVID-19 again right away or having a severe illness from the XBB lineage variants.
What evidence supports the use of the updated vaccines?
The FDA said it approved and authorized the latest formulas of the vaccines based on its evaluation of manufacturing data and data showing the immune response to these vaccines against prevalent variants is similar to that of previous versions of the vaccines against prior variants.
As we explained when the FDA authorized the bivalent boosters, the agency is using a similar approach as for the annual influenza vaccines, which are tweaked each year to combat the influenza strains expected for that season. Flu vaccines are approved each year without clinical studies, because the changes, compared with prior vaccines, are small and because it wouldn't be possible to test the vaccines each year in people before the flu season.
In a Moderna trial, the updated vaccine boosted neutralizing antibodies against the XBB.1.5 and XBB.1.16 variants, as well as the newer EG.5.1 and BA.2.86 variants, according to blood tests performed 29 days after people had received the vaccine. In the randomized clinical trial, 50 people got the monovalent vaccine targeting XBB.1.5 and 51 got a bivalent version against XBB.1.5 and BA.4/5, the latter being the variants targeted by last year's bivalent vaccine.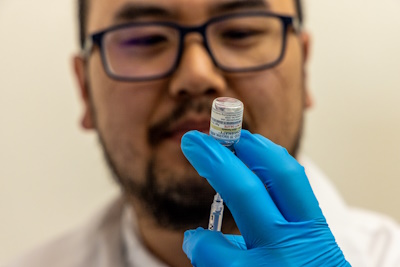 The BA.2.86 variant, another omicron descendant, has concerned experts, because of its high number of mutations. But so far, only a small number of cases have been identified globally. In the CDC's assessment, the updated vaccines "will be effective at reducing severe disease and hospitalization" against the variant, and there's no evidence so far that BA.2.86 causes more severe illness than other circulating variants.
In the Moderna trial, those who got the XBB.1.5 bivalent vaccine also showed an increase in neutralizing antibodies against XBB variants but not as significant an increase as with the vaccine that only targeted XBB.1.5. The study results haven't yet been published in a peer-reviewed journal, but are available as a preprint.
A subset of participants who got the XBB.1.5 vaccine, 20 people, also showed boosted antibodies against the FL.1.5.1 variant, which made up an estimated 14.5% of cases over the two-week period ending Sept. 2, according to the CDC.
All of the participants in the randomized trial had previously received the primary vaccination series plus a booster, as well as the 2022-2023 bivalent booster. The median time since getting the bivalent booster was about eight months. Anyone who had a COVID-19 infection within three months of the study screening was excluded, but those who had a prior COVID-19 infection beyond that time period had higher levels of antibodies both before and after getting an updated vaccine than those who had not.
Pfizer/BioNTech's clinical trial for the updated vaccine involves 200 people ages 12 to 55 and 200 people older than 55, and it is ongoing. The company has presented data on studies in mice, in which 10 mice received the updated XBB.1.5 vaccine and 10 received last year's bivalent vaccine. All mice had previously received the primary series and a booster dose of the bivalent. Blood tests showed the updated vaccine elicited higher levels of neutralizing antibodies against the latest variants (XBB.1.5, EG.5 and BA.2.86) compared with last year's bivalent vaccine.
In addition to the newer, relatively small studies, experts relied on several years' worth of data on the Moderna and Pfizer/BioNTech vaccines to make their decisions in approving or recommending the vaccines. The FDA said it considered "the totality of the evidence" and that the "benefit-risk profile of previously authorized and approved mRNA COVID-19 vaccines is well understood as these vaccines have been administered to hundreds of millions of people in the United States."
For the Novavax vaccine, regulators also relied on evidence from the original shots, as well as smaller studies testing vaccines targeting earlier omicron variants.
The company has also presented data showing that macaques produce neutralizing antibodies to various XBB subvariants with its 2023-2024 formulation, both when given a two-dose primary series and as a booster.
At the Sept. 12 meeting of ACIP, the CDC advisory committee, Dr. Pablo Sanchez, a professor of pediatrics at the Ohio State University — and the only member to vote no on the broad recommendation that everyone 6 months and older receive the vaccine — expressed concern about "limited data," especially on children. Sanchez favored a narrower recommendation for older adults and certain higher-risk groups, including those with immunocompromised conditions and pregnant people.
But other committee members pointed to the wealth of data from the previous versions of these vaccines. "I think this is a complex and subtle point, but I think we have quite a bit of data, including quite a bit of data about the use of these vaccines within kids — but then that data is based on prior monovalent and prior bivalent," Dr. Matthew F. Daley, a pediatrician and senior investigator at Kaiser Permanente's Institute for Health Research in Colorado, said. "It's not a total absence of data. When we say limited data, it's limited data of XBB.1.5 as a strain."
Dr. Beth P. Bell, a clinical professor at the University of Washington School of Public Health, agreed, saying "there's all kinds of robust information" on the benefits and safety profile of COVID-19 vaccines — "granted, not exactly with this vaccine," but the 2023-2024 version is "a very, very similar vaccine."
How effective are they?
We don't have vaccine effectiveness data for the updated vaccines specifically, but data on the similar, previous vaccines show they were quite effective at preventing severe disease. And the research we explained above show the updated version increases neutralizing antibodies against the new and emerging variants.
At the ACIP meeting, the CDC presented updated data on COVID-19 vaccine effectiveness.
For adults, data collected from September 2022 to August 2023 through a network of medical facilities showed a considerable boost in protection against hospitalization and critical illness from COVID-19 after receiving the bivalent booster. Those ages 18 and older who had received doses of only the original, monovalent mRNA vaccines showed a 22% effectiveness against hospitalization and 32% against critical illness, compared with the unvaccinated. The bivalent booster upped those figures to 65% and 69%, respectively, if received about two months or less prior to being sick or hospitalized.
The bivalent efficacy waned to 48% and 50% after about two months and dropped further after about six months to 22% and 46%, for protection against hospitalization and critical illness, respectively. Data by age group showed the vaccines were more effective in preventing hospitalization among adults 65 and older, compared with the 18-64 cohort.
The CDC also presented figures based on a study published in August on children ages 6 months to 5 years, evaluating vaccine effectiveness in preventing emergency department or urgent care visits for COVID-19 illness. It found that getting the primary series and at least one dose of the bivalent vaccine – from either Moderna or Pfizer – was 61% effective in protecting against such medical visits, compared with kids who were unvaccinated, 14 days or more after the bivalent dose.
But the CDC noted the estimate was imprecise due to the small number of kids involved. There were eight COVID-19 positive children in the vaccinated group, for instance.
Uptake of the bivalent booster was low overall — 17% of the population — and only 0.6% of kids age 4 and younger had received the shot as of May 10, the latest CDC data available. Nearly 70% of the U.S. population had received the primary vaccination series.
In a column published in the New York Times on Sept. 13, CDC Director Dr. Mandy K. Cohen said, "Since the Covid-19 vaccines became widely available in 2021, more than 270 million Americans have received shots, preventing countless deaths and hospitalizations." She linked to a report by the U.S. Department of Health and Human Services' Assistant Secretary for Planning and Evaluation that estimated the vaccines "were associated with 670,000-680,000 fewer hospitalizations and 330,000-370,000 fewer deaths among Medicare beneficiaries in 2021."
How safe are they?
Moderna's clinical trial for the latest vaccine showed that the percentage of participants reporting mild side effects, such as pain, swelling, headache, fatigue and muscle aches, were similar to or in many cases lower than the reporting rates for the prior COVID-19 vaccines.
But the safety evaluation of this formula is based on hundreds of millions of doses of COVID-19 vaccines administered over the past few years. "These vaccines were put through extensive clinical trials before they were widely introduced in 2021, and since then, their safety has been intensely monitored, with more than 670 million doses administered in the United States over more than two years," Cohen wrote in her Times opinion piece. "Our understanding of them means that, like the annual flu vaccine, manufacturers can now focus on developing the best match for circulating strains."
Safety monitoring has shown the vaccines are remarkably safe, with mild side effects and very rare serious events. The mRNA vaccines have been linked to cases of myocarditis and pericarditis, inflammation of the heart muscle or the surrounding lining, particularly in young males after the second dose. The CDC says that most cases resolve quickly with medicine and rest. Late last year, the agency had identified the highest risk was among 16- to 17-year-olds, at a rate of 106 cases per million second doses.
A COVID-19 infection can also cause myocarditis, and the CDC says the risks of COVID-19 "far outweigh the potential risks of having a rare adverse reaction to vaccination."
Myocarditis, however, hasn't been identified as a potential side effect of the bivalent boosters. During the CDC's ACIP meeting, the CDC also presented data on the safety of the bivalent vaccine released last year.
Dr. Nicola Klein, director of the Kaiser Permanente Vaccine Study Center, presented information on surveillance from the Vaccine Safety Datalink, a CDC program that relies on electronic medical records from several health organizations across the country. There has been no safety signal for people ages 5 to 64 within 21 days after receiving the bivalent booster, including for myocarditis. Through March 11, only two cases of myocarditis have been identified among about 650,000 bivalent doses administered to those 12 to 39 years old, within seven days of getting the dose. The vaccine uptake has been low, she noted.
Anaphylaxis, a rare but severe allergic reaction, also has been detected at a rate of about 5 cases per million doses for both the primary series and booster shots. These reactions, which are expected with any vaccine, typically occur right away after receiving a vaccine and can be treated.
What do experts say about who should get the 2023-2024 vaccines, and when?
Some experts have said the updated vaccines should be targeted to those most at risk of severe complications from COVID-19, such as older adults, while others favor a broad recommendation. The latter ultimately was the clear consensus of the CDC's advisory committee, which voted 13 to 1 to recommend the updated vaccine to everyone 6 months and older.
In the discussion before the vote was taken, Bell said that it was "clear that vaccination is going to prevent serious illness and death across all age groups. It is a vaccine preventable disease. And so I, for that reason, favor the universal recommendation … because I think it's important for people to have access to the vaccine." (Without a CDC recommendation, insurers may not have covered the cost of the vaccine.)
However, she noted that "there is not equal risk across all ages and populations. And it's clear that there are certain people, like old people like me, people with underlying medical conditions, that are at much higher risk of dying. And so I think that the messaging needs to sort of clarify that and make clear that, that there is this differential risk and that a lot of people with underlying medical conditions and who are older are dying, and they really need to get a booster."
Dr. Sarah S. Long, a pediatrician and a professor at Drexel University College of Medicine, said she initially was "going to want to go down the path of risk-based [recommendation], because I am concerned mainly that if you just recommend it universally, it's as if game as usual" and people won't get the vaccine, including those who are most at risk of death. "I'm not still quite sure how the best way to get our best intentions implemented into action and for people to take up the vaccine," Long said, adding that she was "swaying toward" universal, though it wasn't "good enough. Because I think we'll recommend it and nobody will get it for the people who need it." (She ultimately voted for the universal recommendation.)
CDC data presented at the meeting show that older adults, age 75 and up, have the highest hospitalization rates from COVID-19; the next highest groups after that are infants 6 months and younger and 65- to 74-year-olds. Among kids age 17 or younger who died in the hospital from COVID-19 from January 2022 to June 2023, half had no underlying health condition.
Dr. Sandra Adamson Fryhofer, the American Medical Association's liaison to ACIP and not a voting member of the committee, highlighted the slide about children and encouraged others to support the universal recommendation.
"There is no group that clearly has no risk from COVID and even children and adults with no underlying conditions can still experience severe illness due to COVID," Fryhofer said. "And we're at a point now when vaccine- and infection-induced immunity is beginning to wane. We have these new variants that are emerging. We're all becoming more susceptible. … This new vaccine will help protect us from COVID."
Sanchez, the lone vote against the universal recommendation, said after the vote that he was "very much pro-vaccination and certainly [for] high-risk groups" and that the data showed the updated vaccines had neutralizing activity against circulating variants. But he was concerned about "extremely limited data on children and infants and other individuals" and potential side effects such as myocarditis. "And so, I think all of that needs to be weighed," Sanchez said. "And so that's why I hesitate to make it just a universal recommendation, even though I do support vaccination with the COVID vaccine."
In a phone interview, Dr. Paul A. Offit, a vaccine expert and pediatrician at the Children's Hospital of Philadelphia, told us that targeting the vaccine to the highest-risk groups is how "we will have the most impact on this virus." He named four such groups for which vaccination can prevent severe disease: those over age 75; those with health issues such as obesity, diabetes and chronic lung and heart disease; immunocompromised people; and pregnant people.
He said he wasn't saying other people shouldn't get the vaccine, but rather targeting the high-risk groups is "where we do the most good."
Offit, who is 72, healthy and has hybrid immunity from being vaccinated and having had COVID-19, said he doesn't plan on getting the updated vaccine himself. We asked him if there was a period of time post-vaccination or post-infection that he would consider getting another dose. "That's where the CDC could help people like me," with more information on who is getting hospitalized due to COVID-19, he said, such as their age, health conditions, time since last vaccine or infection, and whether they took an antiviral when they were infected.
"If people like me are getting hospitalized" — healthy people who have had three vaccine doses and a prior infection — "fine, I'm happy to get a vaccinated," he said. "I just don't think right now I need one."
He added that it's reasonable for young, healthy people who are around high-risk people to get the updated vaccine, saying it would confer a few months of protection again mild disease, a "low risk, low reward" decision.
Dr. Sairam Parthasarathy, a professor of medicine at the University of Arizona whose research includes work on COVID-19 health disparities, told us he supported the CDC recommendation that everyone 6 months and older get the updated vaccine. "COVID is on the rise again and there is spreading occurring in schools, during travel, and other places while the heat is making individuals congregate in airconditioned confined spaces," he said.
Are the shots still free, and where can I get one?
The vaccines are no longer provided by the federal government for free, but private insurance companies, Medicare and Medicaid, and some CDC programs will cover them.
The CDC's Bridge Access Program provides free vaccines to adults without health insurance and those whose insurance doesn't pick up all of the cost, through local health centers, health care providers and certain retail pharmacies. The Vaccines for Children Program provides free vaccines for kids who are either Medicaid-eligible, uninsured, underinsured, or American Indian or Alaska Native. See the CDC's website for more information on where to get vaccines through the VFC.
Vaccines.gov provides information on where to get the vaccines, including locations that participate in the Bridge Access Program. In addition to pharmacies, the updated vaccines may be available at doctors' offices.
Is the U.S. shifting to an annual COVID-19 vaccine?
It is not clear yet, but possibly.
In an interview published in July by NY1's Spectrum News, Cohen, the CDC director, anticipated that her agency was likely going to recommend annual COVID-19 shots "within the next couple of weeks."
"[Y]es we anticipate that COVID will become similar to flu shots, where it is going to be you get your annual flu shot and you get your annual COVID shot," Cohen said.
The FDA also "anticipates that the composition of COVID-19 vaccines may need to be updated annually, as is done for the seasonal influenza vaccine," unless a more virulent variant comes up, as mentioned in the FDA press release on the updated COVID-19 vaccines.
But a spokesperson for the CDC told us the addition of an annual COVID-19 shot to the routine immunization schedule is still being reviewed.
"CDC and the Advisory Committee on Immunization Practices (ACIP) will continue to monitor COVID-19 disease levels, variants, and vaccine effectiveness in the months ahead to determine future COVID-19 vaccine policy recommendations, including how often COVID-19 vaccines should be recommended and to consider whether these recommendations should be tailored by population, such as by age group or for people with risk factors for severe COVID-19," spokesperson Candice Hoffmann told us in an email.
Can I get this vaccine at the same time I get a flu vaccine?
Yes, getting both vaccines at the same time is possible and safe, according to the CDC. Coadministration of vaccines, or giving them at the same time, is a recommended practice by the CDC to ensure people get all their vaccines, and it's convenient for people who don't want to come back for a second visit. But getting more than one vaccine at the same time is optional.
Several studies and surveillance data have not identified any serious safety concern in patients that received a COVID-19 shot and a flu vaccine at the same time. A CDC study based on self-reported data suggests that people who received both shots simultaneously experienced a small increase in mild side effects, such as pain at the injection site, fatigue, headache and muscle aches. But the reactions were mostly mild and didn't last long. And people can choose to receive each vaccine in separate arms to reduce pain at the injection site.
Can older adults get this vaccine, the flu vaccine and the RSV vaccine at the same time?
In May, the FDA approved vaccines from Pfizer and GSK to prevent respiratory syncytial virus, or RSV, illness and severe disease in adults 60 and older. The CDC said those adults can get the vaccine, after discussing it with their health care provider.
The CDC says that more research is needed to recommend that people receive the COVID-19, flu and RSV vaccines simultaneously, but the CDC spokesperson told us it is "acceptable" for people 60 and older to do so.
Some studies suggest that the shots may produce a lower immune response if given on the same day, although it is not clear if such a reduction is clinically significant, the agency says.
"When deciding whether to co-administer other vaccines with RSV vaccine at the same visit, providers should consider whether the patient is up to date with recommendations for currently recommended vaccines, the feasibility of their returning for additional vaccine doses, risk for acquiring vaccine-preventable disease, vaccine reactogenicity profiles, and patient preferences," Hoffmann said.
Some experts recommend people over 60 get the RSV shot first because it provides longer protection and leave the flu and the COVID-19 shots for another visit, as MedPage Today reported.
"We can start giving this [RSV vaccine] right now because it's supposed to, according to the data, provide substantial long-term protection through at least one RSV season, and maybe longer," Dr. William Schaffner, professor at the Vanderbilt University School of Medicine, told MedPage Today.
---
Editor's note: SciCheck's articles providing accurate health information and correcting health misinformation are made possible by a grant from the Robert Wood Johnson Foundation. The foundation has no control over FactCheck.org's editorial decisions, and the views expressed in our articles do not necessarily reflect the views of the foundation.