SciCheck Digest
Dr. Tedros Adhanom Ghebreyesus, the director-general of the World Health Organization, is an advocate for equitable distribution of the COVID-19 vaccines in countries around the globe. But a social media post misleadingly claims, "Tedros says he isnt vaccinated." Tedros shared a tweet on May 12, 2021, showing himself receiving a COVID-19 vaccine.
---
Full Story
On March 11, 2020, Dr. Tedros Adhanom Ghebreyesus, the director-general of the World Health Organization, declared COVID-19 a global pandemic, and he advocated for the equitable administration of vaccines against the disease once they became available.
After 7 million deaths recorded internationally from the disease, Tedros declared "COVID-19 over as a global health emergency" on May 5, 2023.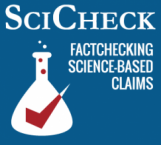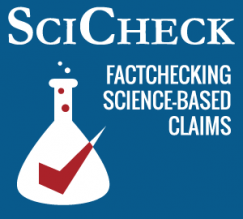 But the WHO continues to advise countries "to work towards vaccinating at least 70% of their populations [against COVID-19], prioritizing the vaccination of 100% of health workers and 100% of the most vulnerable groups, including people who are over 60 years of age and those who are immunocompromised or have underlying health conditions."
Yet an Instagram user shares a post on X from conservative radio host Stew Peters that misleadingly claims, "TEDROS SAYS HE ISNT VACCINATED." Peters has spread misinformation and conspiracy theories about COVID-19 in the past, as we've written.
Peters' post on Sept. 12 shows an edited clip of an interview with Tedros from a 2022 HBO documentary, "How to Survive a Pandemic." In the clip, Tedros is asked by Science magazine writer Jon Cohen when he was first vaccinated against COVID-19.
Tedros is then heard saying: "I feel like I know where I belong — in a poor country called Ethiopia, in a poor continent called Africa, and wanted to wait until Africa and other countries, in other regions, low-income countries, start vaccination. So I was protesting, in other words, because we're failing."
In other words, Tedros delayed getting a COVID-19 vaccine as a protest against the failure of vaccination efforts in African countries.
In the full interview with Cohen, published in Science on June 18, 2021, Tedros responded to Cohen's question by saying he had received his first vaccination on May 12, 2021.
Tedros tweeted a photo of himself that day getting that vaccine, writing, "Today it was my turn to get vaccinated. … Vaccines save lives."
About 13.5 billion COVID-19 vaccines have been administered globally, but only a little more than 35% of the population in Tedros' home country of Ethiopia have received the primary series, according to Our World in Data.
---
Editor's note: SciCheck's articles providing accurate health information and correcting health misinformation are made possible by a grant from the Robert Wood Johnson Foundation. The foundation has no control over FactCheck.org's editorial decisions, and the views expressed in our articles do not necessarily reflect the views of the foundation.
Sources
Christensen, Sean and Jessica McDonald. "Magic Johnson Did Not Contract HIV from a Vaccine, Contrary to Online Claim." FactCheck.org. 20 Jan 2023.
Cohen, Jon. "'I'm still feeling that we're failing.' Exasperated WHO leader speaks out about vaccine inequity." Science. 18 Jun 2021.
Ghebreyesus, Tedros Adhanom. "I Run the W.H.O., and I Know That Rich Countries Must Make a Choice." New York Times. 22 Apr 2021.
Cucinotta, Domenico and Maurizio Vanelli. "WHO Declares COVID-19 a Pandemic." National Library of Medicine. 19 Mar 2020.
Our World in Data. COVID-19 vaccine doses administered. Accessed 15 Sep 2023.
Our World in Data. Share of people vaccinated against COVID-19, Ethiopia, May 28, 2023. Accessed 15 Sep 2023.
Spencer, Saranac Hale. "Social Media Posts Misrepresent FDA's COVID-19 Vaccine Safety Research." FactCheck.org. 23 Dec 2022.
Spencer, Saranac Hale, Jessica McDonald and Catalina Jaramillo. "'Died Suddenly' Pushes Bogus Depopulation Theory." FactCheck.org. 1 Dec 2022.
World Health Organization. COVID-19 Vaccines. WHO website. Accessed 14 Sep 2023.