May 11 will mark the end of the federal public health emergency for COVID-19, bringing changes to health care and public benefits.
"Many Americans won't feel a difference immediately at the end of the public health emergency," Anne Sosin, a policy fellow studying rural health equity at the Nelson A. Rockefeller Center at Dartmouth, told us. "The differences will begin to accumulate over time and will be felt differentially depending on who you are."
These differences include changes in the cost of COVID-19 tests and treatments and the potential loss of access to free COVID-19 vaccines for people who are uninsured. There are also changes to nutrition benefits.
The biggest change originally tied to the emergency designation has already gone into effect. The public health emergency allowed states to keep millions of people on Medicaid regardless of eligibility in exchange for extra federal aid. But this continuous enrollment requirement ended March 31, Jennifer Kates, senior vice president and director of global health and HIV policy at KFF, told us.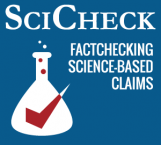 "The public health emergency is ending for everyone," but it particularly affects certain people, Sara Bleich, a professor of public health policy at the Harvard T.H. Chan School of Public Health, told us.
This public health emergency is just one of five federal emergency declarations related to the pandemic, two of which will continue past May 11. On May 5, the World Health Organization also ended the public health emergency of international concern.
Of course, impacts of COVID-19 will continue past May 11.
"It doesn't mean COVID is gone," Kates said. "It just means that we have truly entered a new phase of living with COVID in the country."
Why is the public health emergency ending now?
The U.S. federal government has the authority to declare various types of emergencies, which allows flexibility to deviate from standard procedures in order to best protect the public.
The public health emergency began in January 2020 and was renewed every 90 days after that by the secretary of the Department of Health and Human Services. Following pressure to end the emergency with the introduction of the Pandemic is Over Act in January, the Biden administration announced on Jan. 30 that it would let the emergency declaration expire May 11.
"The end of the public health emergency is as much a political decision as it is a public health one," said Sosin who co-authored an opinion piece in the BMJ on the topic. "Clearly the U.S. is in a different place than it was in the spring of 2020. … That said, COVID is settling into a leading cause of death even at a much lower level than it was in the past."
The end of the public health emergency is not the definitive end of pandemic-related policies. Some — such as the eviction ban and the child tax credit expansion — have long ago ended. Others, including some changes to telehealth coverage and expanded access to free vaccines, are more permanent.
Four other emergency declarations were also made in early 2020:
How will this affect COVID-19 testing?
Costs of COVID-19 testing for individuals will rise, which KFF called the "widest ​​ranging impact" directly resulting from the end of the public health emergency.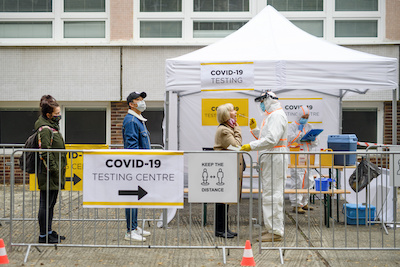 People on Medicaid will still be able to get free at-home or health care provider-ordered tests through September 2024, before potentially facing costs. However, the requirement that insurers cover eight at-home COVID-19 tests per month will end for most other people on May 11. Private insurers and Medicare Advantage plans could decide to keep offering this coverage, while traditional Medicare will no longer offer free at-home tests.
Tests ordered by health care providers will also get more expensive for individuals. As of May 11, private insurers and Medicare Advantage plans will be able to charge patients for these tests and related visits, following the normal rules of their health care plan. People on traditional Medicare will still be able to get provider-ordered tests for free, but they may pay for visits associated with the tests.
Programs in eighteen states that opted to provide free COVID-19 tests to the uninsured through Medicaid are also ending.
Pending funding and supplies, other government programs offering free tests will continue, including a Centers for Disease Control and Prevention program designed for uninsured and other disadvantaged people. HHS also says the government "may continue" its popular mail-order at-home test program, depending on availability.
Update, May 11: HHS says that the mail-order at-home test program will continue through the end of May.
How will it impact COVID-19 vaccines and treatments?
The end of the public health emergency will not immediately change the availability and costs of COVID-19 vaccines or oral antiviral treatments. This is because the public health emergency constituted just one of multiple layers of laws and policies that make vaccines and some treatments free.
Currently, COVID-19 vaccines and oral antiviral drugs, such as Paxlovid, are sourced from the federal government's own supply. These doses must be offered at no cost regardless of whether there is a public health emergency.
However, the government supply of vaccines is only expected to last through the summer or early fall, Kates said, depending on demand. It is also possible that a new version of the COVID-19 vaccine will come out, she said, and these will be provided commercially rather than through government purchases.
Even after the federal vaccine doses run out, most people with insurance will still get recommended COVID-19 vaccines for free. Some laws requiring free vaccines for Medicaid and Medicare recipients were enacted during the pandemic, while requirements for no-cost coverage of any recommended vaccines from in-network providers were already in place for people with private insurance.
"It's really the uninsured who will be the most challenged because there's no permanent guarantee," Kates said.
To fill this gap, the Biden administration has proposed a Vaccines for Adults program, similar to the Vaccines for Children program, which provides free vaccines to children whose families couldn't otherwise afford them. Congress has not been willing to enact this program, however.
On April 18, the administration announced the Bridge Access Program, which will temporarily provide vaccines and treatments to the uninsured. This depends in part on the government purchasing vaccines and treatments, but also on pharmaceutical companies being willing to provide them for free. "It's not permanent and it's unclear how far it will go," Kates said.
The federal supply of Paxlovid will be depleted by early fall, Kates said, and some people with private insurance or Medicare will face cost sharing, just like with other drugs. As with COVID-19 tests, people on Medicaid will continue to have access to free COVID-19 drugs through September 2024.
Does this have any impact on vaccine mandates?
The Biden administration has announced it will lift most federal vaccine mandates. These mandates are winding down around the same time as the public health emergency but were ended by a separate action.
Vaccine requirements for certain noncitizens arriving in the U.S. by air or land will end May 11. Mandates for health care workers at facilities that treat patients on Medicare and Medicaid will also end soon, with more details to come. The administration also announced an end to vaccine requirements for Head Start and federal workers, although these mandates had already been blocked by courts.
Many universities, cities and counties are also ending vaccine mandates or have recently ended them for students and workers.
What effect does this have on Medicaid enrollment?
Congress passed the Families First Coronavirus Response Act in March 2020, providing additional funding for states during the public health emergency to keep people continuously enrolled in Medicaid regardless of eligibility. This past December, Congress passed the fiscal year 2023 appropriations bill — which allowed states to start removing people from Medicaid who are no longer eligible or don't adhere to renewal requirements beginning April 1.
KFF recently estimated that somewhere between 8 million and 24 million people could lose their Medicaid coverage. KFF assumed that 87.5 million people were enrolled in Medicaid in March 2023, and federal data show that as of January there were nearly 86 million enrollees.
"Insurance coverage in the United States reached a high during the pandemic, and as expanded Medicaid comes to an end we are going to see a large increase in Americans who are underinsured," Sosin said.
Some people will lose coverage because they are making more money and are no longer eligible, Kates explained. Others may temporarily become ineligible, lose Medicaid, and then become eligible again and re-enroll, a process called "churn" that continuous enrollment stopped. Finally, some people who are Medicaid eligible may be removed by mistake or be unable to prove their eligibility.
Some of these people may be eligible for other programs, such as the Children's Health Insurance Program or subsidized plans via the marketplace established by the Affordable Care Act. However, they may not know they are eligible or be able to promptly gain coverage through these programs.
What other changes are happening?
Some nutrition benefits that were expanded during the pandemic will also change, Harvard public policy expert Bleich and her colleagues recently wrote in JAMA Health Forum.
Some changes, such as the end of temporary Supplemental Nutrition Assistance Program benefits for certain college students in June, will be triggered directly by the end of the public health emergency. (SNAP benefits are also sometimes called food stamps.)
One major change already has taken effect. Extra benefits, known as emergency allotments, were provided to SNAP households during the pandemic, but some states stopped providing the additional funds beginning in March 2021 and the program ended in the remaining 35 states in March of this year. Following the end of the emergency allotments, each SNAP household on average started receiving $175 less per month.
Bleich also said lower Medicaid enrollment will lead people to miss out on nutrition benefits, since people are often connected with nutrition benefits through Medicaid. And the work involved in processing changes to Medicaid and SNAP in state offices may lead to delays.
Other changes will affect fewer people but will be consequential for those individuals. For example, during the public health emergency, states were able to pay family caregivers for some people on Medicaid. While states are allowed to continue these programs, some have said they will end the programs following the end of the public health emergency.
Title 42, which former President Donald Trump invoked as a public health measure at the beginning of the pandemic, will also end May 11. Title 42 allowed border officials to immediately expel many people trying to illegally enter the U.S., and ending it is expected to increase illegal crossings, as we've written before.
Some other policies and changes allowed during the public health emergency will remain. For instance, many telehealth-related changes for people on Medicaid and Medicare have been made permanent or extended through the end of 2024, Kates said. Changes to rules about limits on take-home doses of methadone and access to controlled substances via telehealth will also be extended, with the intention to eventually make some permanent.
Many changes will not be immediately obvious to the public, although they could have an indirect impact. Just to name a couple examples, hospitals will no longer receive extra money from Medicare for treating hospitalized COVID-19 patients and a number of waivers are ending, such as relaxed rules on what types of care different providers can give.
How will this change COVID-19 data collection?
COVID-19 data, including case and death counts, have already become less timely and reliable. The end of the public health emergency could further complicate pandemic data collection.
Many jurisdictions will no longer report COVID-19 cases and deaths to the CDC, and HHS will be unable to require that laboratories report COVID-19 testing results, including negative ones. Of course, testing data already have become less complete as people have come to rely more on home tests, Kates said. "The laboratory data on its own hasn't completely captured what's happening anyway, but it's still been important," she added.
In response to these and other changes, the CDC on May 5 described its new COVID-19 data strategy. To guide decision-making for individuals and communities, the CDC has previously provided COVID-19 Community Levels, based on a mixture of data on hospitalizations and cases. Now, the CDC says, people should use hospital admission levels to understand COVID-19 trends.
However, hospitals will report data weekly rather than daily following the end of the public health emergency. The CDC says it will also rely on emergency department admissions data and the lab test results it is able to collect as an early indicator of changes.
The agency will use death certificate data, rather than data from health departments, to track COVID-19 deaths. Based on the provisional death certificate information, the CDC will report in a new weekly indicator the percentage of all deaths that are associated with COVID-19.
Many previous agreements between the CDC and jurisdictions on reporting vaccination data will also expire. However, the CDC has renegotiated agreements with most of them.
Other changes to COVID-19 data are on the horizon.
After April 30, 2024, hospitals participating in federal programs will no longer be required to report data on things such as COVID-19 admissions and deaths. Hospital data has been a critical gauge of the severity of the pandemic and the stresses on the health care system, Kates said.
---
Editor's note: SciCheck's articles providing accurate health information and correcting health misinformation are made possible by a grant from the Robert Wood Johnson Foundation. The foundation has no control over FactCheck.org's editorial decisions, and the views expressed in our articles do not necessarily reflect the views of the foundation.