On Dec. 4, President Donald Trump tweeted about French President Emmanuel Macron and the Paris Agreement, misrepresenting the foreign leader's position on the climate accord. Macron has not said or suggested the Paris Agreement is "fatally flawed," as Trump implied. Trump also made a few familiar omissions and errors on the subject of climate change.
….in the world. I want clean air and clean water and have been making great strides in improving America's environment. But American taxpayers – and American workers – shouldn't pay to clean up others countries' pollution.

— Donald J. Trump (@realDonaldTrump) December 4, 2018
Trump's comments followed the French government's announcement that it would delay a planned gas tax increase for six months in response to violent protests. The country also said it would not raise electricity or natural gas prices until May of next year. For weeks, "yellow vest" protestors have agitated over the gas tax hike, which is part of France's efforts to bring down its greenhouse gas emissions. It had been scheduled to begin on Jan. 1.
Trump's tweet implies that after the protests — and the decision to postpone the higher tax — Macron now agrees with Trump that the Paris Agreement is "fatally flawed." While the concessions won't help France reduce its carbon emissions, there is no evidence to suggest that Macron no longer supports the Paris Agreement, or that France plans to exit the accord, as Trump has said the United States will do. (Officially, nations cannot remove themselves until November 2020; in June 2017, Trump announced his intention to withdraw and said the U.S. would immediately "cease all implementation.")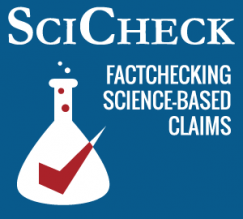 Macron has been an enthusiastic supporter of the Paris Agreement, and at the G20 meeting last week, reaffirmed France's commitment to the pact.
The accord, which has now been ratified by 184 countries since the Paris meeting in 2015, aims to limit global temperature increases since the pre-industrial era to less than 2 degrees Celsius — and ideally, even lower, to 1.5 degrees. Each country sets its own emission targets, which are nonbinding. Relative to 1990, France committed to reducing its greenhouse gas emissions by 40 percent by 2030 and by 75 percent by 2050.
According to a United Nations report released in November, the European Union as a whole is not on track to meet its Paris pledges (see page 8). That report, however, doesn't provide information about how individual members of the EU are doing.
Gas taxes do not appear in the climate plan France submitted to the United Nations for meeting its Paris goals. However, the plan describes broad strategies including promoting carpooling and teleworking, renovating the building stock to improve energy efficiency, and investing in renewable energy sources, among many others.
This brings us to Trump's other claims and insinuations. Trump's description of the Paris Agreement makes it sound as though the U.S. is not one of the "worst polluters." But as we've written, the U.S. is precisely that. On an absolute level, the U.S. is the second highest emitter of carbon dioxide, behind China. And the U.S. is 10th highest in the world for per capita emissions. (France, in comparison, is 60th, with a per-capita rate that's less than a third of the United States'.)
Trump also returns to the idea of "clean air and clean water," suggesting that air and water quality is the same as having a small carbon footprint. As we've detailed, this confuses traditional pollutants with carbon dioxide and other greenhouse gases. Being strict about traditional pollutants does not necessarily mean a country is limiting its greenhouse gas emissions. The Paris Agreement is only concerned with the latter, as it is targeting climate change.
Trump's final claim — that American taxpayers are paying to clean up other countries' pollution — is true in that there is a portion of the Paris Agreement that asks developed nations to assist developing ones in mitigating and adapting to climate change. But the claim leaves out some important context.
The reason virtually the entire world agreed to this financial set-up is because poorer nations are in many cases more vulnerable to the effects of climate change. Developing nations have fewer resources to protect themselves from climate change, and they are frequently located in areas where things such as sea level rise and temperature increases will have the biggest impacts. Wealthier nations also have tended to contribute more greenhouse gases over time than their less well-off peers.
As we've covered before, the U.S. initially pledged to give $3 billion to one funding mechanism, known as the Green Climate Fund, and paid $1 billion under President Barack Obama. Under Trump, the U.S. has not contributed any more.
More importantly, the Paris Agreement is primarily about each country lowering its own greenhouse gas emissions. The French gas tax, for example, is all about French taxpayers paying to lower French emissions, not anyone else's. The same is true in the U.S. or any other country.